Cecilia Pascale Interview – Brain Tumour Warrior
Friday 15 October 2021
Cecilia is a dedicated fundraiser for the NeuroSurgical Research Foundation. Over several years she has raised approximately $6,500 for brain tumour research in South Australia.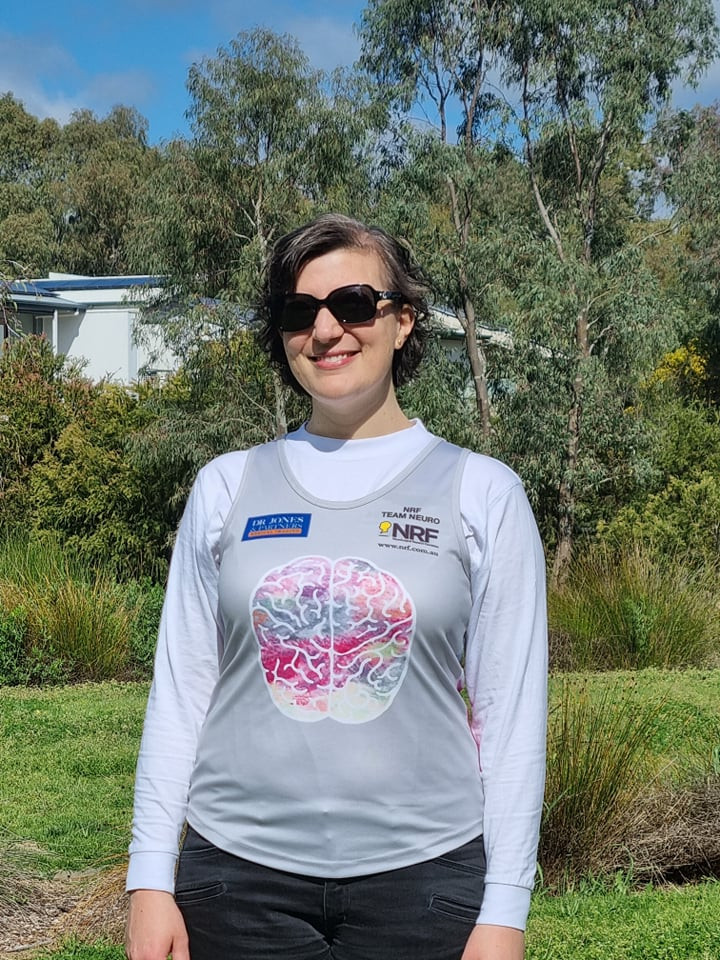 Cecilia Pascale Interview – Brain Tumour Warrior
"I am just dealing with the hand I have been dealt"
Cecilia is a dedicated fundraiser for the NeuroSurgical Research Foundation. Over several years she has raised approximately $6,500 for brain tumour research in South Australia – a valuable contribution which is helping our researchers find the next breakthrough medication and treatment approach.
This year in 2021, she is fundraising again by completing the DIY version of the City to Bay, by walking around her local area. This is incredibly impressive, as around 18 months ago, she suffered a seizure while shopping, after which it was found that her brain tumour had changed from an oligodendroglioma to an anaplastic astrocytoma, grade 3.
Cecilia is a positive, intelligent, and caring person. Until recently, she was working as a lawyer in the planning and development industry and is now in a strategic advisory role. She loves being an Aunty to her nephews and niece.
At time of posting, Cecilia had already exceeded her original goal of raising $1,000 and was sitting in first place on the NRF Team Neuro Leaderboard! So far, this time she has raised over $1600 for brain tumour research. Thank you Cecilia!
Please support Cecilia's fundraising by donating now: https://citybay21.grassrootz.com/nrf/brain-tumour-warrior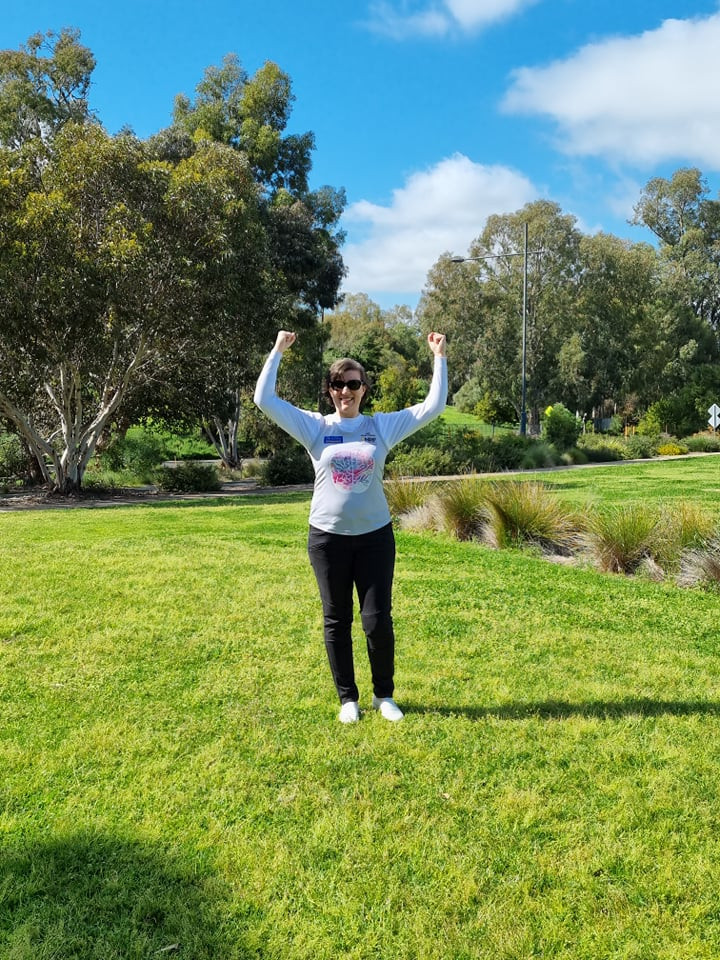 __
Cecilia's Patient Story
"In a nutshell, in 2014 by total accident (and because of a very thorough doctor) I found out I had an oligodendroglioma brain tumour in my left frontal lobe. I was very lucky that it was caught so early, as I had no symptoms. I was also lucky that I had a very fastidious doctor who sent me off for a scan, just in case.
"We have a history in my family of women dying young from cancer. I am glad that we got it before anything worse happened. I was referred to Dr Nick Vrodos – an excellent neurosurgeon for me.
"He operated on me and because he did such a good job I didn't need further treatment. After this, I just got on with my life, though I had to have MRIs and regular updates from my neurosurgeon. I lived interstate for about 4 years and flew back for the MRIs because I wanted to keep seeing Dr Vrodos. He saved my life the first time, and I trust his advice, so I was happy to keep doing that.
"On 31 March 2020 I had a general seizure while I was grocery shopping alone. I have no memory of the incident however I am sure it wasn't fun for all the people who helped me. They called me an ambulance and I was taken straight to hospital. Somehow, I knew to call my parents.
"On the way in my Mum called Dr Vrodos. They took me to the Royal Adelaide Hospital and Dr Vrodos had me immediately transferred me back to the Memorial Hospital, where I first had surgery back in 2014. These were very efficient actions. They found that it was an anaplastic astrocytoma, grade 3.
"When I saw Dr Vrodos, he said, 'This is a kick in the guts.' And it was. But I am ok with it because at the moment, I am fine. In April 2020 Dr Vrodos needed a bit more time to work out how to operate, so I didn't have the second operation until the end of April. The cancer extracted was sent off for genetic investigation. As a result of their findings, I followed the recommended course of treatment. I had 33 fractions of radiotherapy with 140mg a day of temozolomide in tablets. After that, I had a month off and then 6 more months of double dose temozolomide. All of this treatment was meant to have maximum effect, and it did.
"That's why I am keen on fundraising for the NRF – to support research into the discovery of new and better treatments. I know there is lots of work to be done to improve quality of life outcomes for brain tumour patients. If I donate the money, either I will benefit, or others will benefit, or both. And the researchers really need that money to get those outcomes.
"I was diagnosed just as we were going into lockdown with COVID in 2020. I was really lucky that I could have that surgery at that time. There are a lot of coincidences that worked out well. I had a great result. However, my endurance is nowhere near where it was. It feels extremely uncomfortable when I run. I did a half marathon in Sydney in 2016, so it is disappointing that I can't run now. There are also many other changes to what I can do now, but I am constantly recalibrating what I expect of my body and my mind.
"After my surgery and treatment, I was unable to keep working full time as a lawyer. I am still working now – but only 1 day a week as a strategic adviser. I tried to do 2 days but it was too much for me. I am also on the Board for Playgroup SA and on a committee for the Urban Development Institute of Australia. These things help me feel useful and productive. I also regularly go to the gym to stay as fit as possible because I know it is good for my health," she said.
Cecilia says that coping with a brain tumour diagnosis is a process of acceptance and it takes time.
"I am still coping with it – it is a process of acceptance. It's ok to cope with change and it's ok to take time to do that, but I never expect that things won't change because they will.
"I know that sounds awful, but this was the path which was presented to me and so all I can do is cope with it the best that I can. I used to like to stick to a plan, but now I have become more comfortable with rolling along with life as it happens. I don't want to feel angry about anything," she said.
Cecilia would like to thank her medical team for their care and support:
Dr Nick Vrodos – The Memorial Hospital.
Dr Brian Stein – Icon Cancer Centre
Dr Kevin Palumbo – Genesis
Dr Indranil Kundu – Uraidla Family Practice
Please support Cecilia's fundraising by donating now: https://citybay21.grassrootz.com/nrf/brain-tumour-warrior