Autumn 2014: NRF expands funding to more areas of lifesaving neurosurgical research
Saturday 01 March 2014
The NRF Autumn 2014 Newsletter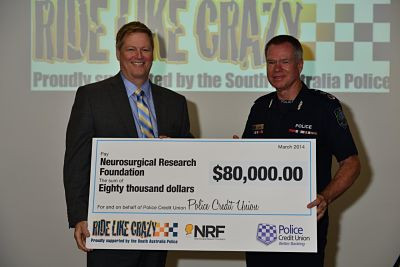 The NRF now supports the largest team of academics, clinicians and students researching all areas of neurosurgical knowledge. This world class research team has expanded with international collaborations in the United States, France and Germany.
The NRF research team continue developing techniques and drugs that are progressing from the laboratory to clinical trials, which hopefully results in lifesaving treatments.
Join us at the August AGM to meet the neuroscience research team.
In the attached newsletter, you will read how patients, researchers and neurosurgeons join together to participate in fundraising challenges such as the City to Bay and Ride Like Crazy events.