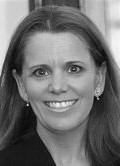 Ms Melanie Cooper AM
NRF Board Member since 2008 | Director of Finance and Corporate Affairs, Coopers Brewery Ltd | Company Secretary, Coopers Brewery Ltd | Chair, Coopers Brewery Foundation | Deputy Chair, Burnside Hospital Foundation
Current positions:
Director of Finance and Corporate Affairs, Coopers Brewery
Financial Accountant, Coopers Brewery
Professional Achievements:
First female, and the first of the fifth generation to be employed at the brewery on a permanent basis.
In 2014, Melanie was invited to join the Prime Minister's Community Business Partnership.
Other Boards and not-for-profit organisation involvement:
Melanie is Governor, Coopers Brewery Foundation; Chair, Coopers Brewery Foundation, Foundation Investment Committee; and Board Member, J & AG Johnston, Burnside Hospital Foundation, and Neurosurgical Research Foundation.