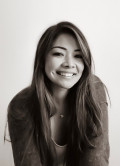 Dr Xenia Doorenbosch
NRF Board Member since 2021 | Paediatric Neurosurgeon, Women's and Children's Hospital | Neurosurgeon, Royal Adelaide Hospital | Neurosurgeon, Memorial Medical Centre
Current Positions:
Paediatric Neurosurgeon, Women's and Children's Hospital
Neurosurgeon, Royal Adelaide Hospital
Neurosurgeon, Memorial Medical Centre
It is with great honour that I accept an invitation to join the NRF Board. The NRF is instrumental in supporting ongoing research into neurosurgical conditions, furthering our understanding into disease progress and treatment. This enables us as clinicians to provide the very best care possible to our patients.
Neurosurgery was my first passion in medicine while studying. I was drawn to the complexity of the anatomy, and the intricacy of surgical interventions, as well as the rapid progress in technique and extensive use of technology. Neurosurgeons treat a large variety of conditions that range from improving quality of life to saving life, so every day is different. I especially find great satisfaction in looking after children with neurosurgical conditions and working closely with their families and other health care providers. My other area of interest is Neuro Oncology. I used my fellowship time in United Kingdom attending courses and seminars to further my knowledge and understanding of the latest advances in surgical management of brain tumours. I am also one of the clinician members involved with supporting the important work of the SA Neurological Tumour Bank.
I graduated from the University of Adelaide in 2003 and trained in Neurosurgery at the RAH, FMC and WCH in South Australia, as well as in New South Wales at the John Hunter Hospital and St George Hospital. After attaining my FRACS membership, I practiced as a consultant at the Royal Brisbane and Women's Hospital. I then undertook a fellowship at the Royal Manchester Children's Hospital in the UK. I returned to Adelaide in 2018 to take up my current Specialist appointments at the WCH and RAH and started my private practice at The Memorial Hospital.
My personal motivations are to provide the highest level of care by fostering effective communication with my patients and continuing my professional development, keeping on top of the latest evidence-based medicine, and learning new surgical techniques utilising the latest technological breakthroughs.
I look forward to assisting in the important work the NRF undertakes.