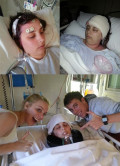 Kristen
Kristen was diagnosed with a pilocytic astrocytoma one month before she turned 21 years old and went on to have 4 brain surgeries.
One month before my 21st birthday I was diagnosed with a pilocytic astrocytoma in my third ventricle, attached to the optic nerve. The main concern of my neurosurgeon was the hydrocephalus. Being a slow growing and benign tumour and rather than render me blind, it was decided the best course of action would be to remove as much of the tumour as possible, without compromising my vision, and to monitor from then on.
What was initially "one, maybe two operations" turned into four (in three weeks.) The first to conduct an endoscopic septostomy, a biopsy, and to put an external drain in place (to continue to drain fluid while measuring build-up.) Second and third were the debulking of the tumour, and the fourth was to insert a shunt on the left.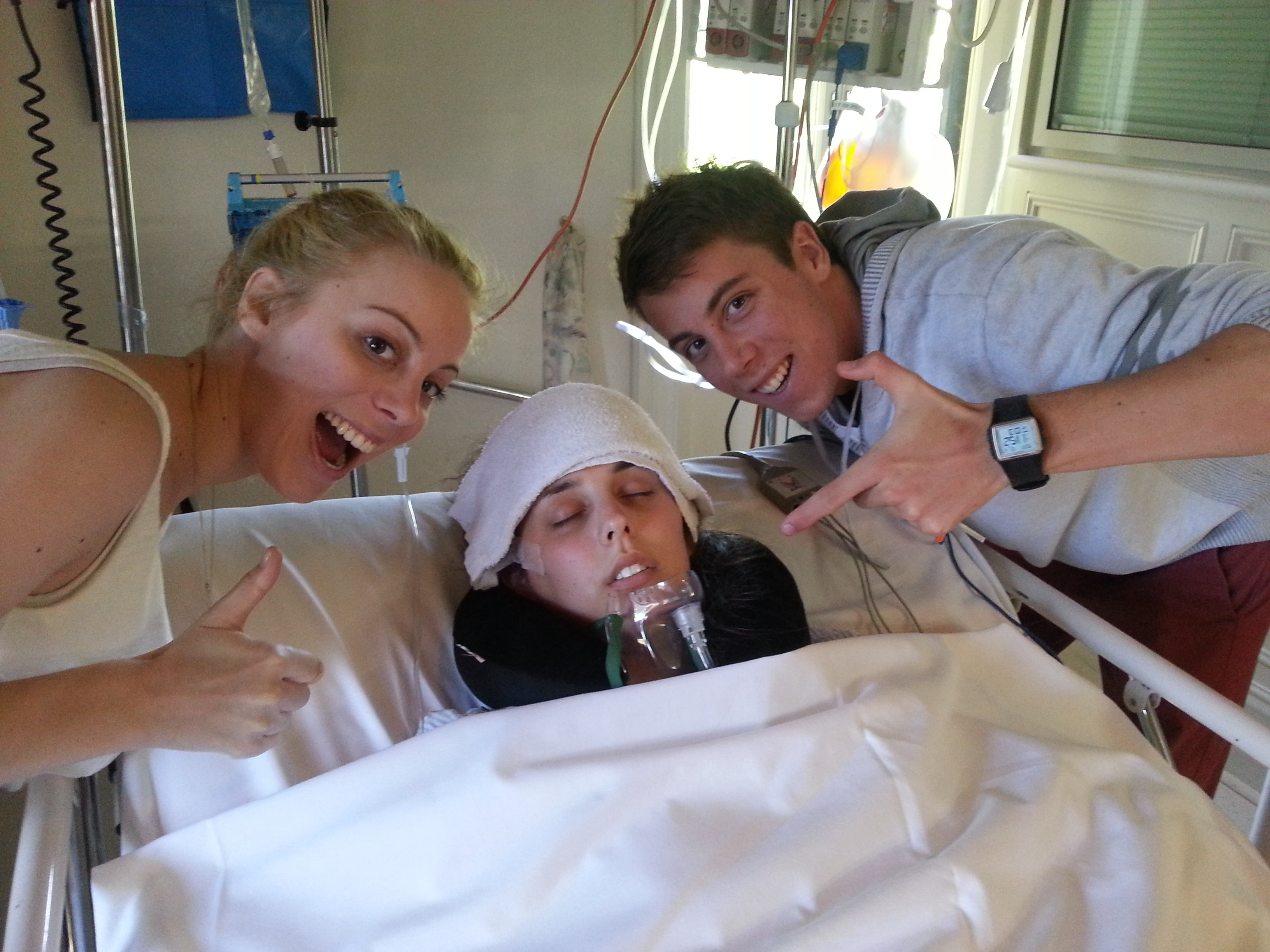 As expected, a little damage was done thus my short-term memory had been affected as well as the hypothalamus (pituitary gland) which resulted in some hormone deficiencies. It was recommended that I hold off going to BIRCH (Brain Injury Rehab Community & Home) until I had improved cognitively so I could make the most of my time there. I started rehab at Memorial in the interim.
Four months into my stint at BIRCH I woke up with a pounding headache and began vomiting. My shunt had blocked. I underwent surgery in May 2013 to have the proximal catheter re-connected and the blockage flushed out. Rehab resumed and then in September I had a second shunt inserted on the right.
Rehab finished and the following year we moved to Melbourne. I continued to come back to Adelaide to see my neuro and other specialists. All was going well but my tumour started to change slightly so I was placed under the care of an Oncologist at Peter MacCallum Cancer Centre. Before I began I was referred to a fertility specialist as the type of chemo they wanted to use is known to attack the ovaries. I commenced multiple daily injections and several ultrasounds and underwent the procedure. Not long after I woke up and began vomiting. A trip to the hospital discovered I had OHSS (Ovarian Hyperstimulation Syndrome) which meant my body was retaining fluid thus my shunts had nowhere to drain the fluid from my brain, so it began building up and putting pressure on my brain again. A tube was inserted in my side (with no anaesthetic – ouch) and the fluid was drained until it stopped building up and the tube was removed.
Time for chemotherapy. I began six rounds and after being told "it's a low-grade chemotherapy so you shouldn't get too sick" – I was throwing up on the regular. I had learnt early in my journey that when a doctor says "you shouldn't get too sick" – I will definitely get sick. Fast forward three weeks and I began having issues with my vision. A subsequent MRI revealed fluid build up and an increase in tumour size.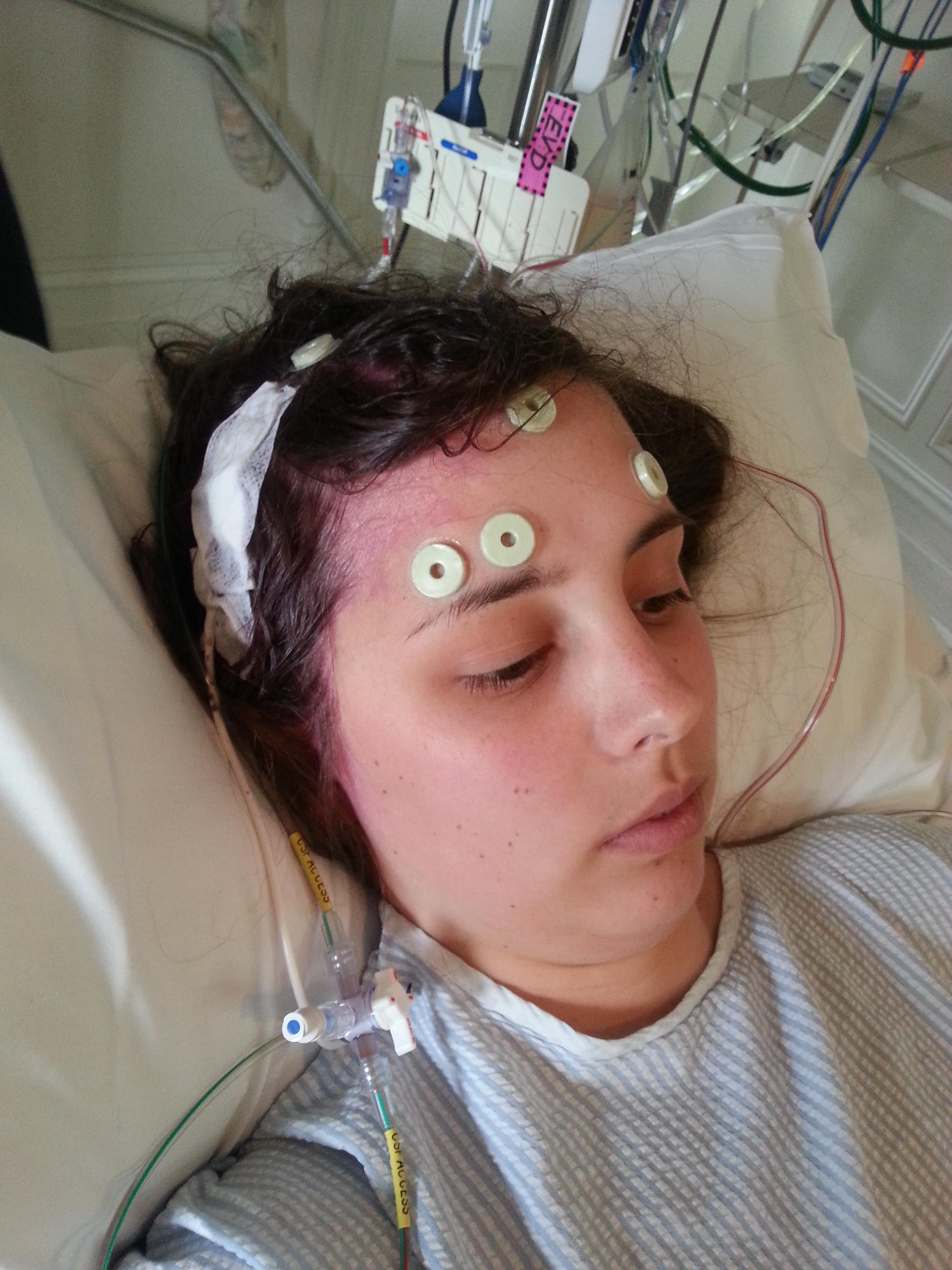 The neurosurgeon who kept watch when I had issues with IVF/egg collection, oversaw my MRI and soon came by my hospital room to tell me I required more surgery and said, "I am happy to do it but if you want to go back to Adelaide, you need to go straight to the airport from here." We dashed back to the house, threw some things in a bag, boarded a flight to Adelaide, and went straight to Memorial Hospital (where my neurosurgeon was waiting to meet us in the admissions area.)
I underwent surgery to relieve the fluid build up and had a stent inserted. Whilst recovering from surgery I had my mask made for radiotherapy. Once recovered, I began 30 rounds of radiotherapy. I continued to work through treatment and became good at excusing myself from meetings to run to the bathroom for a spew. But this seems to have done the trick as my last check-up was stable again and showed further, yet small, deterioration in the tumour itself.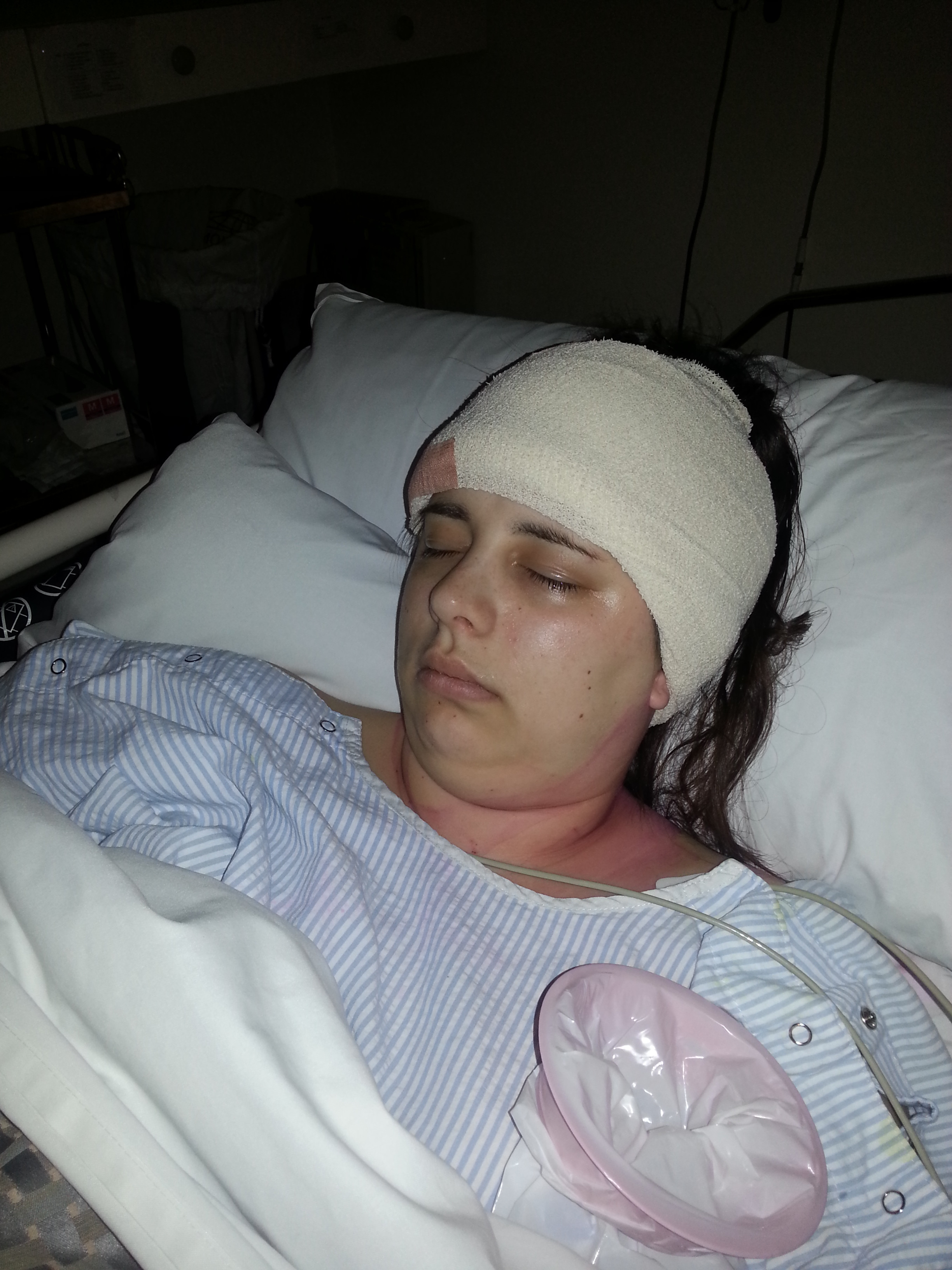 So after 8.5 years, for the first time, I was given 12 months off between appointments. There are not enough, nor adequate, words that convey my gratitude to all those involved in my past and ongoing treatment.
Thank you to my medical team:
Neurosurgeon: Stephen Santoreneous
Ophthalmologist: Anna Galanopoulos
Endocrinologist: David Torpy
Special mention: Nick Vrodos
The end (I hope.)
__

Wilkins Family Foundation
It was Kristen's experience that prompted the family to want to give back and help others going through similar situations - and why they established the Wilkins Family Foundation.
Since that time, the Wilkins Family Foundation has donated funds to purchase a variety of different life-saving neurosurgical and research equipment throughout SA hospitals and research facilities.
The NeuroSurgical Research Foundation is grateful to the Wilkins Family Foundation for their significant contribution which is making a real difference to the lives of patients and their families in South Australia.