Thank you for supporting NRF Grey May
Monday 30 May 2022
It has been our busiest Grey May yet! We want to thank all those who chose to Go Grey in May and support Brain Tumour Awareness Month.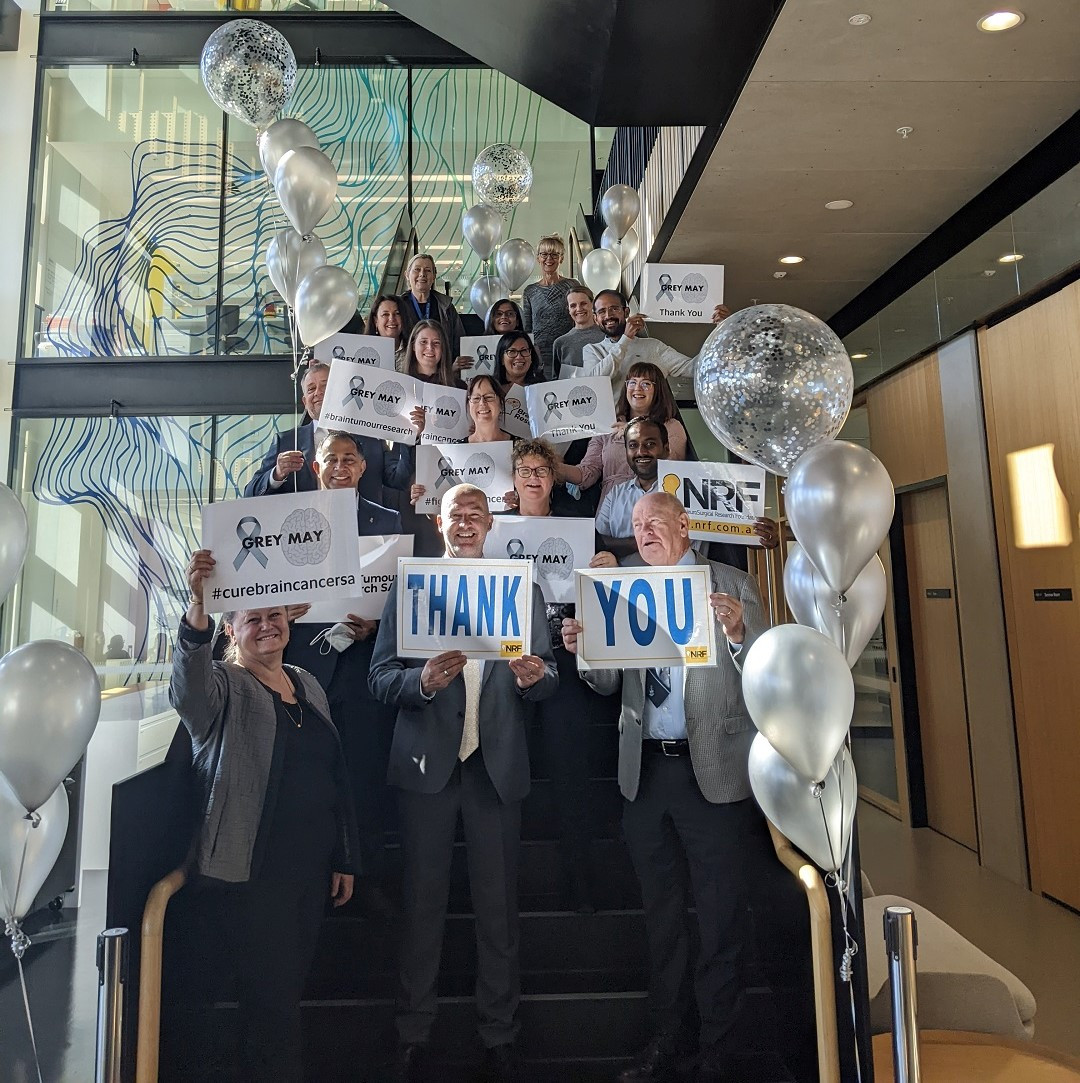 A huge thank you to everyone who supported Grey May by donating, fundraising, buying a badge or lighting up the virtual sky with a star of hope.
100% of your donations help fund research into better treatments for brain tumours and ultimately a cure.
Thank you to our brain tumour warriors who shared their own personal stories to help give hope to others and raise brain tumour awareness.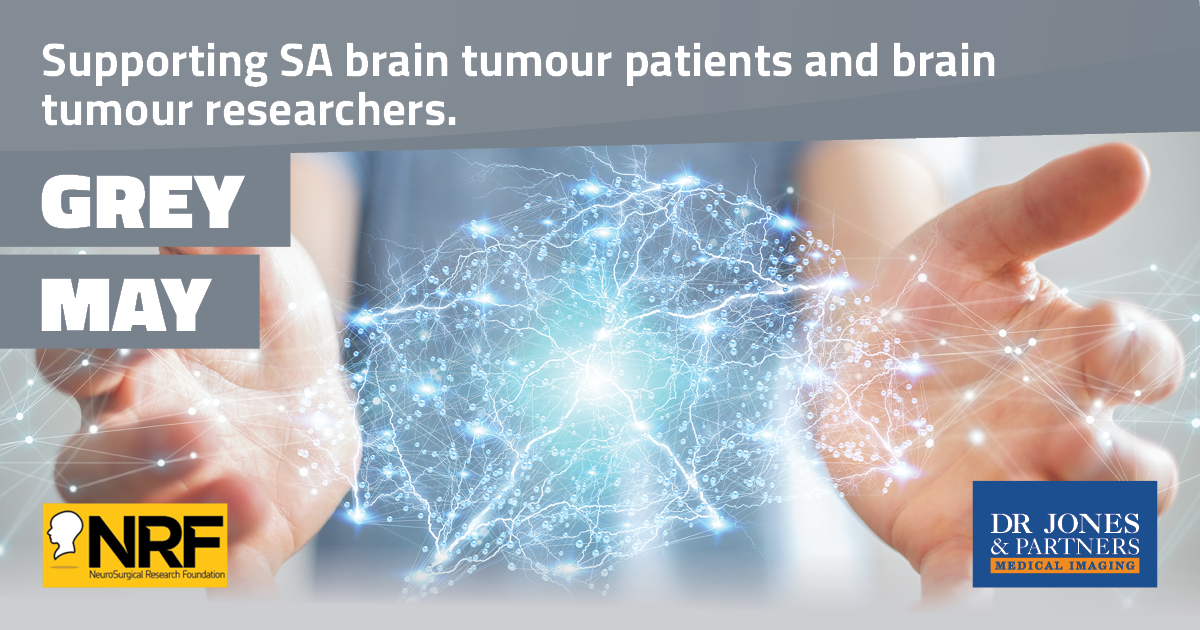 Thank you to our wonderful sponsors Dr Jones and Partners and Radiology SA for supporting the event which included donating $10 from every brain tumour MRI scan performed in SA during May.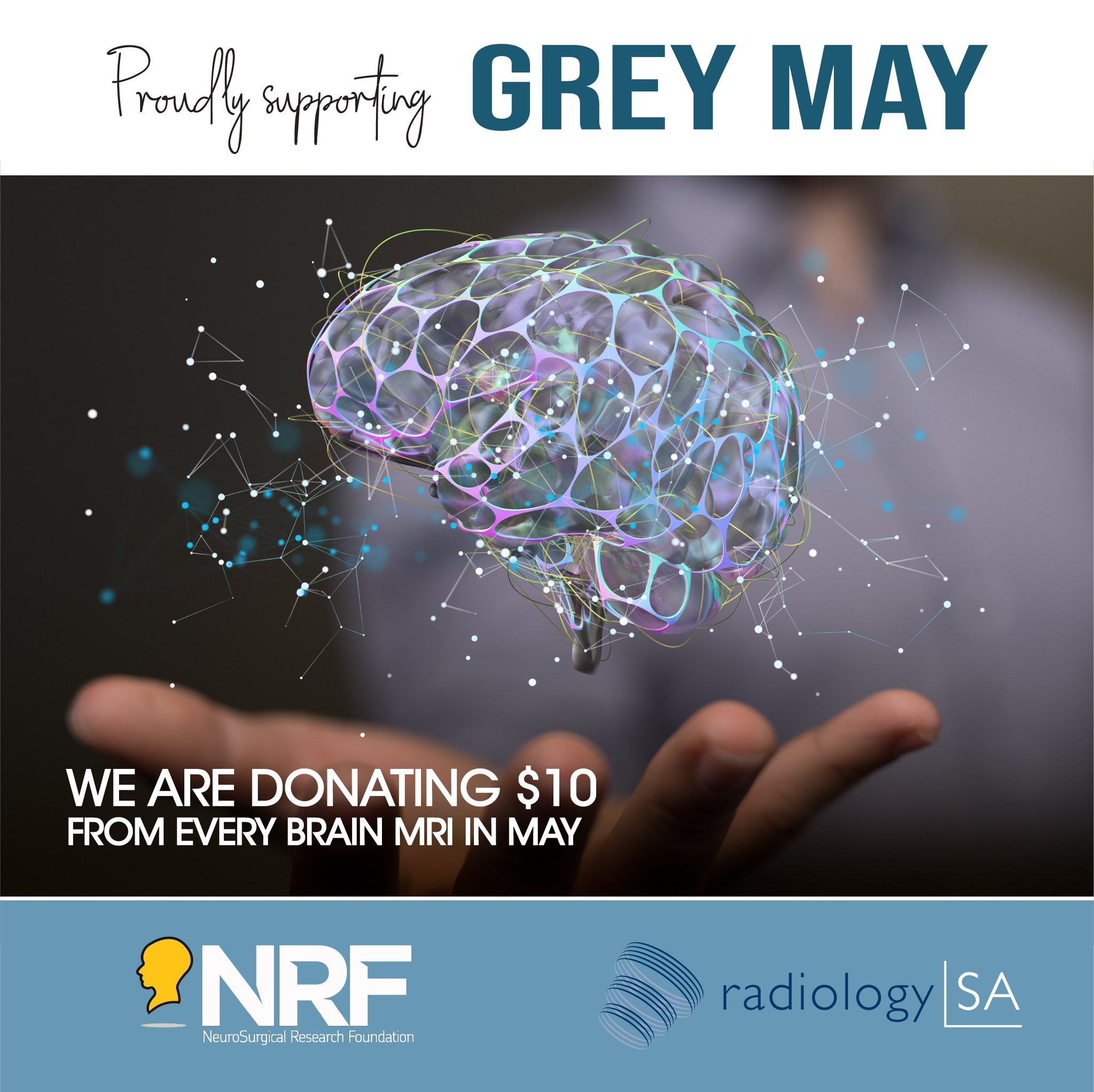 It has been a jam-packed month as we have worked together to raise brain tumour awareness.
Throughout the month we held:
Virtual tours of our SA brain tumour labs and the SA Neurological tumour bank
Interviews with our local researchers and neurosurgeons about the cutting-edge research happening right here in SA
Information sessions on the support services available for people with a brain tumour
All of these videos are still available to watch on our website: https://www.nrf.com.au/events/go-grey-in-may
UniSA lit up in support of Grey May.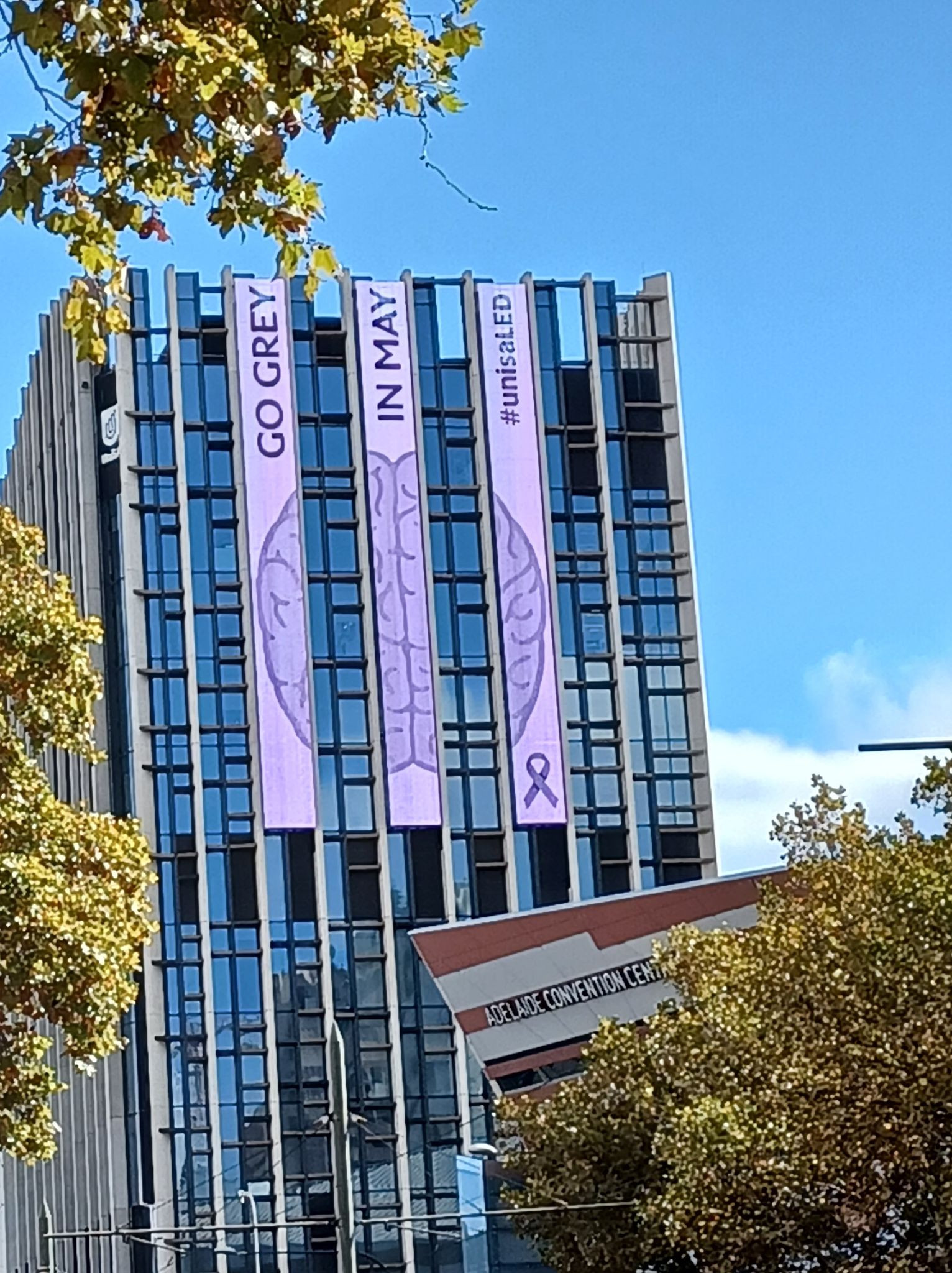 Even the weather was in full support with a Grey May indeed!
None of this would be possible without your support, so from the bottom of our hearts thank you.
If you would still like to donate to the Grey May appeal you can do so here: https://drct-nrf.prod.supporterhub.net/donations/go-grey-in-may-22