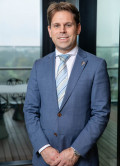 Dr Adam Wells, MBBS, PhD
Abbie Simpson Clinical Fellow, Department of Neurosurgery, Royal Adelaide Hospital, NRF Chair of Neurosurgical Research 2015 Student
Current position:
Abbie Simpson Clinical Fellow, Department of Neurosurgery, Royal Adelaide Hospital
Achievements:
Neurosurgical Research Foundation Research Fellowship
National Health and Medical Research Council (NHMRC) Dora Lush Biomedical Postgraduate Research Scholarship
Nimmo Prize for Full Time Research, Royal Adelaide Hospital
Peter Leech Memorial Prize
Neurosurgical Society of Australasia Annual Scientific Meeting
Why neurosurgery and neurosurgical research?
"Neurosurgery has always fascinated me. When I was in primary school I knew I wanted to be a doctor, and as I was always good with my hands the idea of surgery appealed to me. But it wasn't until my third year of medical school during which we were introduced to neuroanatomy that I finally knew what I wanted to do. A good friend, who is now a respected General Surgeon, told me that there was an opportunity to do some research work in Professor Nigel Jones's Neurosurgical laboratory at the University of Adelaide based in the Royal Adelaide Hospital, and from that point I grabbed every opportunity to undertake and be involved in Neurosurgical Research. I ultimately did a short research project with Professor Jones in my fourth year of medical school, then deferred my last year of medical school to undertake my Bachelor of Medical Science in the laboratory, working closely with Dr Amal Abou Hamden. Professor Jones was instrumental in helping me pursue a career in Neurosurgery, and I credit my love of Neurosurgical Research to him. It was a great honour to be accepted on the Neurosurgical training program and to finally complete a PhD in Neurosciences at Adelaide University. Now that my training is complete, my greatest honour will be to work as a consultant Neurosurgeon at the Royal Adelaide Hospital, to continue the great tradition of Neurosurgical Research within South Australia, and to help train the next generation of young Neurosurgeons that pass through the halls of the Royal Adelaide Hospital."
Wells continues, "there is a great and unique opportunity within South Australia to further our Neurosurgical knowledge, in no small part due to the extremely talented Neuroscience researchers and Neurosurgeons, and the wonderful support we receive from the Neurosurgical Research Foundation. Every action, big or small, adds to the collective Neurosurgical knowledge and experience, right here in South Australia. With a new hospital and research facility we really are right at the forefront of the future of Neurosurgery, it's an exciting time to be involved in Neurosurgical Research!"
Current NRF-funded projects include:
Abbie Simpson Clinical Fellow (2019-2022)
The NeuroSurgical Research Foundation (NRF), has recently appointed Dr Adam Wells as the next Abbie Simpson Clinical Fellow, a position jointly funded by the NRF and the University of Adelaide (UA).
His vision is to establish a Clinical Neurosurgical Research Facility. His plans include developing a trauma bank that would result in better outcomes for patients. With several specific research projects proposed under the UA and Royal Adelaide Hospital's (RAH) Neurosurgical Research Laboratory, the hope is to establish a South Australian Neurosurgery Register. This will be ground-breaking; enabling retrospective and prospective analysis of clinical interventions in Neurosurgery.
The conditions on which Adam wishes to focus his research are: traumatic brain injury, stroke and brain tumours. "If we can capture the physiological data and the outcomes and then match them with the pathological data (blood samples), then in the next 10, 20 or 30 years, we will have a world-class storage facility of tissue samples matched up to the physiology", he said.
Adam believes these projects and the establishment of the Register will significantly lift the profile of South Australian Neurosurgical Research within Australia and internationally. This will lead to a greater understanding of what happens in trauma patients - an area where there are so many unknowns.
Neurosurgical Trainee years 2009 & 2010 converting and completing PhD 2011 and 2012
During his years as a neurosurgical trainee, Dr Adam Wells joined the neurosurgical research laboratory in 2010 as a Masters in Surgery student. Adam recognized that there has been little successful development of interventional therapies in stroke, and suspected that the models may be partly to blame for this deficiency. He therefore began developing a model of stroke that was designed to more accurately mimic human stroke. Having made significant progress towards this goal in the first year, he chose to convert his research project to a PhD program focusing on development and characterization of the new and more clinically relevant model of stroke. Working closely with stroke team leader and PhD co-supervisor, Dr Renée Turner, Adam has managed to obtain some outstanding results with the new model. Published in 2015.
Publications:
For a full list of Dr Adam Wells' publications, please visit Pubmed.gov.
Wells A, McDonald M, Sandler, Vrodos N (2014). Lumbosacral epidural lipomatosis causing rapid onset cauda equina syndrome. Journal of Clinical Neuroscience, 21(7).1262-1263
Wells A, (2015). A Surgical Model of Occlusive Middle Cerebral Artery Stroke in the Sheep.
Digby R, Wells A, Menon D, Helmy A. Foix-Chavany-Marie syndrome secondary to bilateral traumatic operculum injury. Acta Neurochirurgica, 160:2303-05, 2018.
Wells AJ, Hutchinson PJA. The management of traumatic brain injury. Surgery, 36(11):613-20, 2018.
Sorby-Adams AJ, Leonard AV, Hoving JW, Yassi N, Vink R, Wells AJ, Turner RJ. NK1-r Antagonist Treatment Comparable to Decompressive Craniectomy in Reducing Intracranial Pressure Following Stroke. Front Neurosci, 13:681, 2019.
Hutchinson PJ et al. Consensus statement from the International Consensus Meeting on the Role of Decompressive Craniectomy in the Management of Traumatic Brain Injury: Consensus statement. Acta Neurochir (Wien), 161(7):1261-1274, 2019.
Moneim J, Wenlock RD, Wells AJ et al. Single procedure revision cranioplasty with intra-operative autoclave following titanium plate exposure. Br J Neurosurg, Nov 18:1-4, 2019.
Wells AJ, Smielewski P, Travedi RA, Hutchinson PJ. Intracranial pressure monitoring in head injury, in P Whitfield (Ed), Traumatic Brain Injury: A Multidisciplinary Approach (2nd Edition), Cambridge University Press, Cambridge, pp. 110-31, 2020.
Condon TM, Sexton RW, Wells AJ, To M. The weakness of fragility index exposed in an analysis of the traumatic brain injury management guidelines: a meta-epidemiological and simulation study. PloS one, August 2020, doi.org/10.1371/journal.pone.0237879.
Cheriyan S, Wells AJ, Santoreneos S. Rapid Growth of an Atypical Meningioma in Association with Cyproterone Acetate Use: Case Report. J Clin Neurosci, in press.
To M, Condon TM, Sexton RW, Wells AJ. Letter to the Editor, Re: Fragility Analysis of Statistically Significant Outcomes of Randomised Control Trials in Spine Surgery: A Systematic Review. Spine, in press.