World Parkinson's Day 2022
Tuesday 05 April 2022
>- WPD - Monday 11th April -<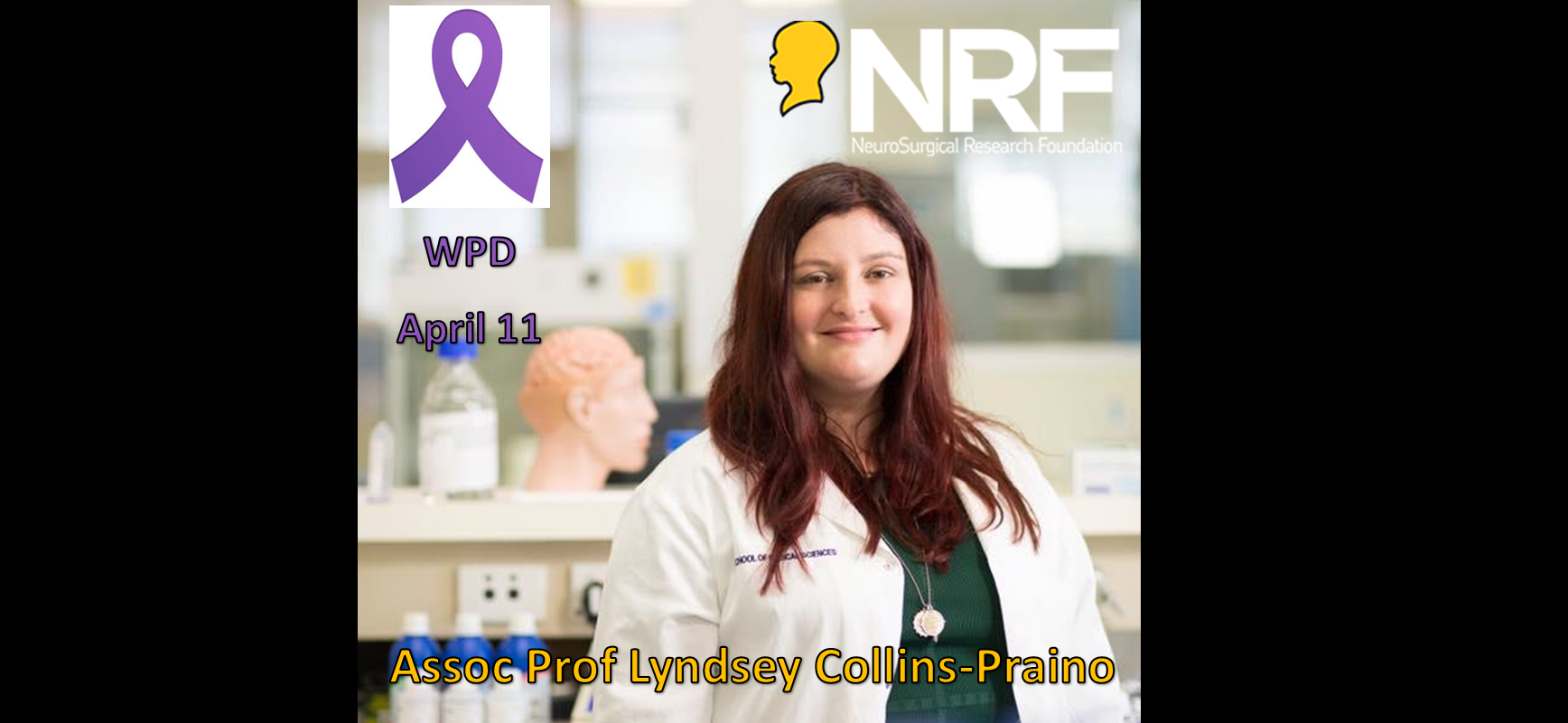 Assoc Prof Lyndsey Collins-Praino leads Parkinson's disease research at the University of Adelaide to better understand how neurodegenerative diseases develop.
Outlooks are not good with Parkinson's disease cases are expected to double by 2030 as our population ages.
"SA communities have already contributed $250,000 and the Federal Government has contributed $1.9m. Now it is up to you. You can make a real difference to people with Parkinson's. With your support, the NRF can fund this vital research," she said.
Meet Lyndsey below:
What is Parkinson's Disease?
Parkinson's Disease (PD) is a progressive neurological condition, which is characterised by both motor (movement) and non-motor symptoms.
PD affects 10 million people worldwide and 70,000 in.
1 in every 350 Australians suffers from the disease, with 32 new cases diagnosed each day.
The prevalence of PD is expected to double by 2040.
Over 80% of individuals go on to develop a form of dementia, known as Parkinson's disease dementia (PD-D), within 20 years of diagnosis.
It costs the Australian economy more than $1.1 billion each year
There are currently no treatments for PD-D.
With 95% of cases of PD having no known cause, and the wait for diagnosis often meaning an already substantial loss of dopamine, it is currently often too late for treatment to be effective as brain tissue can't be restored once it is lost.
The search for a cure for the disease is critical. Before a cure can be developed, however, we need to understand more about the factors that can lead to the development of PD. One major risk factor for the disease is traumatic brain injury (TBI), but
it is not yet clear how TBI can lead to the brain changes seen in PD, often decades after the original injury.
How can you help?