UniSA NRF Chair in Brain Tumour Research continues groundbreaking work
Monday 02 May 2022
Professor Stuart Pitson announced as University of South Australia NRF Chair of Brain Tumour Research for another five years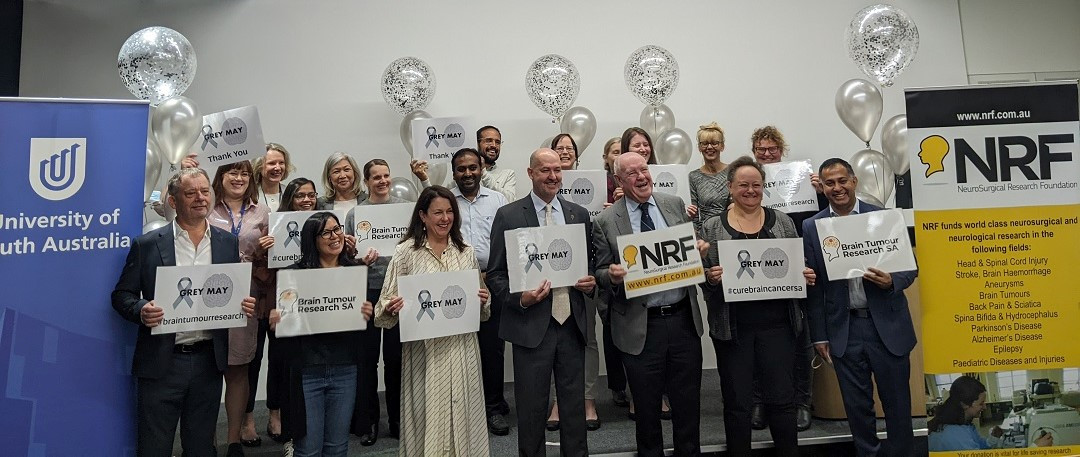 World-leading glioblastoma researcher Professor Stuart Pitson has been honoured by being appointed to the Neurosurgical Research Foundation (NRF) Brain Tumour Research Chair for another five years, enabling him to continue his research into brain tumour treatment.
Very few advancements in brain tumour treatment have emerged in the last 40 years, generating great frustration for neurosurgeons and prompting the NRF to fund the Chair position through a $1 million endowment gifted to the university in 2017.
The NRF is a foundation that funds research into the cause, diagnosis, prevention and treatment of disease, injuries or malfunction of the brain, spine or nerves.
NRF President Glenn McCulloch is proud to have Professor Pitson's tenure extended.
"The Neurosurgical Research Foundation is delighted with the extension of Professor Pitson's tenure as the NRF Chair of Brain Tumour Research," says Mr McCulloch.
"The last three years has seen a huge increase in the amount of research in SA into the causes and potential treatment of brain tumours."
"This has largely been due to researchers within the Centre for Cancer Biology, UniSA. The NRF has been proud to be associated with Professor Pitson and UniSA."
"Over the last three years, as well as funding the establishment of the Chair, we have funded, either fully or partly, 21 research projects relating to brain tumours to the extent of $725,000."
Deputy Vice-Chancellor of University of South Australia Professor Marnie Hughes-Warrington says the support from NFR is vital as Professor Pitson continues his research.
"We are extremely grateful for the support NRF have provided to Stuart and his team," says Professor Hughes-Warrington.
"They have worked assiduously to make headway in this space and Stuart has been able to achieve so much as Chair so far."
"It's wonderful to see him continue on, and with NRF's support the next five years will see great progress in the treatment of brain tumours."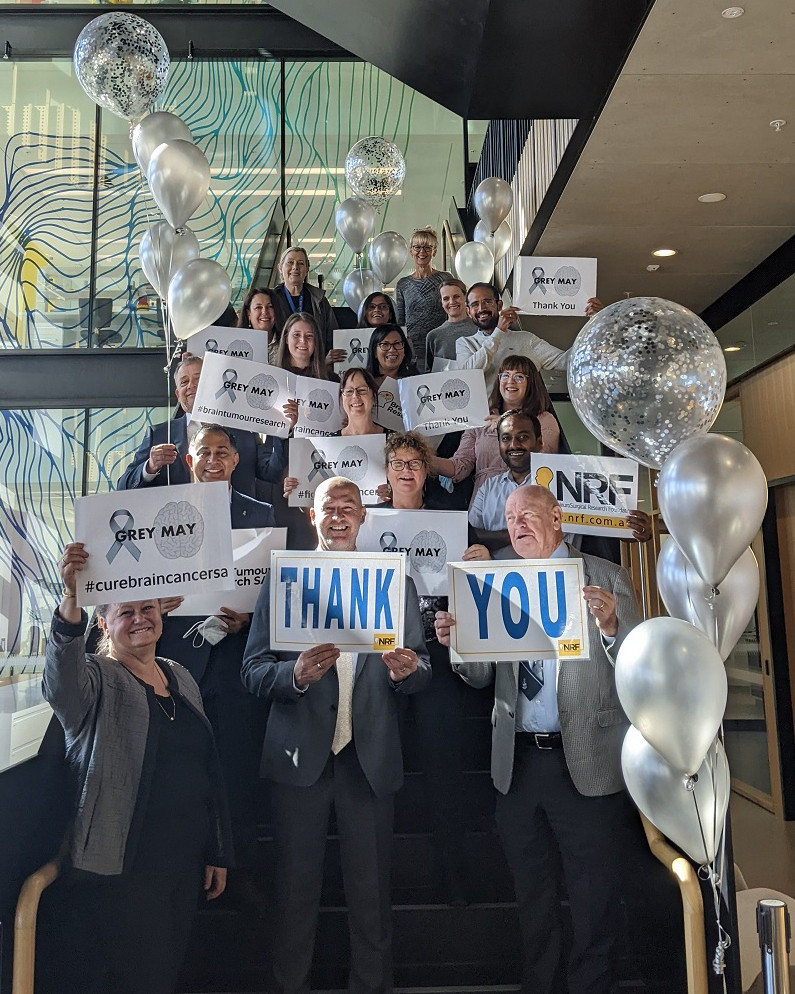 In the last three years as Chair, Professor Pitson, alongside his world-class team, has taken on some of the most aggressive and destructive cancers.
"In this position, I have done research into new therapies for brain tumours, and we've got some very exciting studies underway looking at ways of delivering drugs to brain tumours," says Professor Pitson.
"We are also developing new drugs, particularly for glioblastoma which is the most common brain tumour in adults, and medulloblastoma which is an aggressive brain tumour in children."
Alongside many other notable achievements in the past few years, Professor Pitson has exceeded the NRF 2016 pledge to fund $2 million to Australian Brain Cancer Research over 10 years, by achieving this in the first 5 years.
He has also facilitated the establishment of Brain Tumour Research South Australia, a collaborative of brain tumour researchers and clinicians in SA aiming to advance research to improve the outcomes for brain tumour patients.
In the next five years, Professor Pitson hopes to extend his research into the blood-brain barrier, which currently hinders the effectiveness of brain tumour treatment.
"This is a barrier that is present between the bloodstream and the brain and that really blocks most drugs from getting into brain tumors, so that's why brain-tumour therapy is not particularly good," says Professor Pitson.
"We've got some pretty exciting data that we want to progress where we can open this blood-brain barrier to allow drugs to get across and into the tumors, and we think we can really enhance brain tumor therapy that way."
Professor Pitson is a strong advocate for the NRF's work and is honoured to hold the position of Chair for another five years.
"The NRF are a wonderful organisation who are there with the sole purpose of trying to do good. I am very proud to be their Chair at UniSA."
Professor Pitson's NRF Chair extension was announced at the NRF Morning Tea on May 2, 2022, hosted by UniSA.