World Class Research at 2013 NRF AGM
Sunday 01 September 2013
The NRF Spring 2013 Newsletter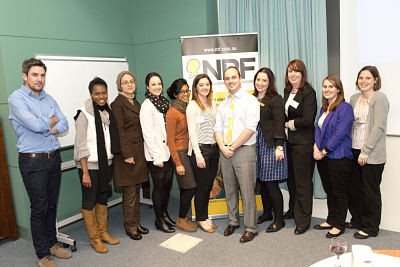 Donors and members support has been instrumental in the NRF achieving 50 years of funding lifesaving neurosurgical research. As we celebrate our 50th year of funding world class research, some of our key achievements are the establishment of Australia's first chair in neurosurgical research, brain tumour research and the establishment of an innovative paediatric patient database.
Information is in the enclosed newsletter.
Join us in one of our new fundraising events occurring later in the year: Join NRF Team Neuro in the City to Bay or hop on a bicycle and Ride Like Crazy.