Researchers convert NRF seed funding into $3.2 million for SA brain tumour research support
Tuesday 17 May 2022
The NRF provided $102,856 in seed funding across three laboratories, which our amazing researchers have used to attract $3,269,079 in major federal grants for SA brain tumour research.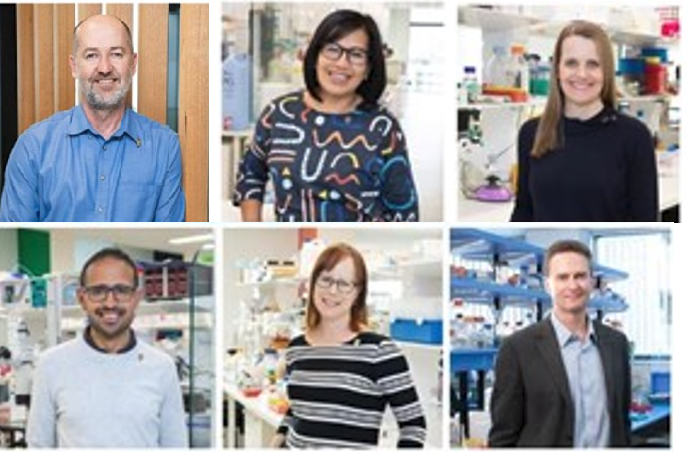 The funding has been awarded to three laboratories at the Centre for Cancer Biology, an alliance between the University of South Australia and SA Pathology.

Funding win to progress new approaches for glioblastoma therapy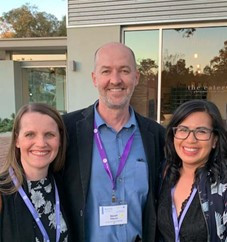 The Molecular Therapeutics Laboratory at the Centre for Cancer Biology was awarded an $816,930 NHMRC grant in December 2020 to continue their world-leading glioblastoma research. Glioblastoma is a fatal brain cancer which has not had any major breakthroughs in the past 30 years.
The NHMRC grant is a large extension of the work previously funded by the NeuroSurgical Research Foundation in 2019 for $30,000. The key investigators on that research were Briony Gliddon, Melissa Pitman, Melinda Tea and Stuart Pitson and the research was titled, 'Permeabilising the blood-brain barrier to anti-neoplastic drugs for brain tumour therapy'.
Professor Stuart Pitson, who is also the NRF Chair of Brain Tumour Research said, "Our grant is one of the 283 funded. Only the top 9.8% of applications were funded, so we are very pleased with this outcome so that we can continue with our vital glioblastoma research."
The Chief Investigators on this research are Stuart Pitson, Briony Gliddon and Melinda Tea (pictured above), and the grant title is "New approaches for glioblastoma therapy". The funding is for a period of 3 years, from 2021 – 2023.
"The blood-brain barrier is a major impediment to the treatment of brain tumours because it prevents most anti-cancer drugs from entering the brain, and brain tumour, from the bloodstream."
"This funding examines new approaches to open the blood-brain barrier to allow the use of existing highly potent anti-cancer drugs as brain cancer therapies. Successful outcomes of this work could lead to substantial improvements in the outcomes for brain tumour patients," Prof Pitson said.
Largest SA funding win worth $2 million for fatal brain cancer research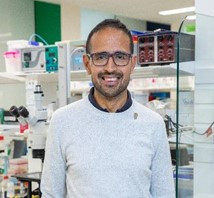 Dr Guillermo Gomez from the Centre for Cancer Biology has been awarded $2 million to develop a new treatment for glioblastoma.
Earlier in 2021, Dr Gomez was awarded $43,000 in NRF seed funding, which enabled him to apply for this important national funding. In this research, he will apply cutting-edge technologies, including artificial intelligence, to identify how tumours reprogram healthy cells in the brain to support their growth.
Dr Gomez explained, "Glioblastoma is the most aggressive form of brain cancer. Its median overall survival rate of 15 months has remained unchanged for three decades, highlighting a desperate need for new treatment options."
"A significant feature of glioblastoma is its capacity to invade the surrounding healthy brain tissue. Glioblastoma invasion is a critical process responsible for its dismal prognosis and a direct result of interaction between cancer cells and healthy cells surrounding the tumour tissue."
"In this project, we will apply cutting edge technologies in operatively resected tumours, including artificial intelligence for the precise identification of invasion sites and recently developed spatially resolved genomic and proteomic analysis for deep analysis of tumour and healthy cells at these specific locations."
"The result of these analyses will permit us to show, for the first time, what alterations occur in both the tumour and non-tumour cells as a consequence of invasion and better understand how these alterations support tumour growth, energy demands and resistance to therapy."
"Therefore, the results of this project will lay the foundations of new anti-cancer approaches that, by targeting the interactions between tumour cells and the surrounding normal brain cells, will make invasive tumour cells susceptible to therapy," Dr Gomez said.
Funding win to progress CAR-T cell therapy research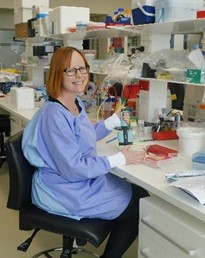 Dr Lisa Ebert, a Senior Research Fellow at the Centre for Cancer Biology, is focused on cancer immunotherapy: a new type of cancer treatment that uses a patient's own immune system to fight their cancer. Such approaches are yielding exciting new therapies for some cancer types. Sadly, however, these discoveries are yet to benefit patients with primary brain tumours such as glioblastoma.
With the ongoing support of the NRF, Dr Ebert and her team are working to change this outlook, by developing a new treatment for glioblastoma using CAR-T cells. This cutting edge approach involves 'super-charging' a patient's own immune cells to enable them to specifically destroy cancer cells. Dr Ebert was recently awarded $360,000 in funding over 3 years from the Ray and Shirl Norman Cancer Research Trust to investigate CAR-T therapy for brain cancer.
Dr Ebert will investigate the development of a novel CAR-T therapy for brain cancer (with fellow researchers Michael Brown, Stuart Pitson and Guillermo Gomez). The NRF funded two project grants in 2020 and 2019, which laid the groundwork for Dr Ebert to apply and win this new funding grant, to continue this vital work for brain cancer patients and their families.
This new research project is titled: 'Development of new combination immunotherapies for glioblastoma based on Chimeric Antigen Receptor (CAR)-T cell and Bispecific T cell Engager (BiTE) technologies.'
Dr Ebert said, "We have recently developed a new CAR-T cell approach that we believe may be effective for the treatment of glioblastoma. In our approach, CAR-T cells are produced that target a specific molecule, which we have recently shown to be broadly expressed in patient glioblastoma tumours, but not healthy brain tissue."
"We therefore believe that these specific molecule-targeting CAR-T cells should allow effective targeted destruction of glioblastoma cells, leading to tumour shrinkage with minimal side effects," she said.
The team is perfectly positioned to translate this research to improved patient outcomes. "The results obtained thus far support our continued development and testing of these specific molecule-targeting CAR-T cells in more advanced pre-clinical models, and eventually a Phase I clinical trial in the setting of recurrent glioblastoma."
"This trial would be launched out of the Cancer Clinical Trials Unit at the Royal Adelaide Hospital (where Professor Brown is Director) and utilise the facilities and processes already in place for our current CAR-T cell clinical trial in metastatic melanoma patients. Of note, our team is one of the few in Australia with direct experience in CAR-T cell therapy, and we are playing a key role in helping to bring this revolutionary technology to Australia," Dr Ebert said.
To find out more about the NRF's Brain Tumour research please visit: https://www.nrf.com.au/current-brain-tumour-research