NRF seed funding leads to $10.9 million in neurosurgical research support in SA
Monday 15 November 2021
In the past 16 months, $450,000 of seed funding provided by the NRF has enabled its researchers to attract $10.9 million in further research funding to SA. NRF President Glenn McCulloch said, "The NeuroSurgical Research Foundation is proud of its approach of providing innovative and new research with seed funding to help fast track new research. This enables researchers to apply for more significant funding from the Commonwealth Government, such as the National Health and Medical Research Council funding.
"There is a great need to develop better treatments, new medications and improve patient outcomes for people facing a diagnosis of brain tumour, stroke, spinal cord injury, traumatic brain injury and Parkinson's disease.
"We are proud that the NRF seed funding of $450,000 has been converted by researchers into $10.9 million in further grants. This is a 25 times return for every NRF dollar invested. This is an outstanding result, and we are looking forward to seeing what the outcomes of this research will be.
"Thank you to every one of our donors and fundraisers – we could not achieve this without you. Your contribution is a crucial part of this incredible result. The NRF is proud that 100% of every dollar donated to the NRF goes directly to research." Dr McCulloch said.
There were two very significant funding wins recently:
Associate Professor Renee Turner from the University of Adelaide was awarded more than $2.5 million in the Federal Government's Medical Research Future Fund (MRFF) for Stroke research in July 2021.
Assoc Prof Turner and her team will use their $2,582,876 grant to work on the SPRINTS Project: Stroke - prevention of Reperfusion Injury and Neuroinflammation. The therapeutic strategy represents a novel approach to significantly improve patient outcomes following an ischaemic stroke.
These funds were awarded as part of the Cardiovascular Health Mission. This project involves collaborators from across the country. The unique and diverse team encompasses drug development, pre-clinical stroke and clinical stroke expertise.
Assoc Prof Turner said, "Reperfusion injury is an important target in the era of thrombolysis and mechanical thrombectomy, with more stroke patients then ever receiving reperfusion therapy.
"Reperfusion injury can exacerbate tissue injury and the likelihood of deleterious complications such as bleeding on the brain and brain swelling, which negatively influence outcomes.
"The SPRINTS project will develop a therapeutic strategy to mitigate the impact of reperfusion and improve outcomes for stroke patients," she said.
The second largest funding win was achieved by Dr Guillermo Gomez from the Centre for Cancer Biology (a partnership between the University of South Australia and SA Pathology) who was awarded $2 million to develop a new treatment for the fatal brain cancer Glioblastoma, in November 2021.
Earlier in 2021, Dr Gomez was awarded $43,000 in NRF seed funding, which enabled him to apply for this important national funding. In this research, he will apply cutting-edge technologies, including artificial intelligence, to identify how tumours reprogram healthy cells in the brain to support their growth.
Dr Gomez explained, "Glioblastoma is the most aggressive form of brain cancer. Its median overall survival rate of 15 months has remained unchanged for three decades, highlighting a desperate need for new treatment options
"A significant feature of glioblastoma is its capacity to invade the surrounding healthy brain tissue. Glioblastoma invasion is a critical process responsible for its dismal prognosis and a direct result of interaction between cancer cells and healthy cells surrounding the tumour tissue.
"In this project, we will apply cutting edge technologies in operatively resected tumours, including artificial intelligence for the precise identification of invasion sites and recently developed spatially resolved genomic and proteomic analysis for deep analysis of tumour and healthy cells at these specific locations.
"The result of these analyses will permit us to show, for the first time, what alterations occur in both the tumour and non-tumour cells as a consequence of invasion and better understand how these alterations support tumour growth, energy demands and resistance to therapy.
"Therefore, the results of this project will lay the foundations of new anti-cancer approaches that, by targeting the interactions between tumour cells and the surrounding normal brain cells, will make invasive tumour cells susceptible to therapy," Dr Gomez said.
Overview of Funding Areas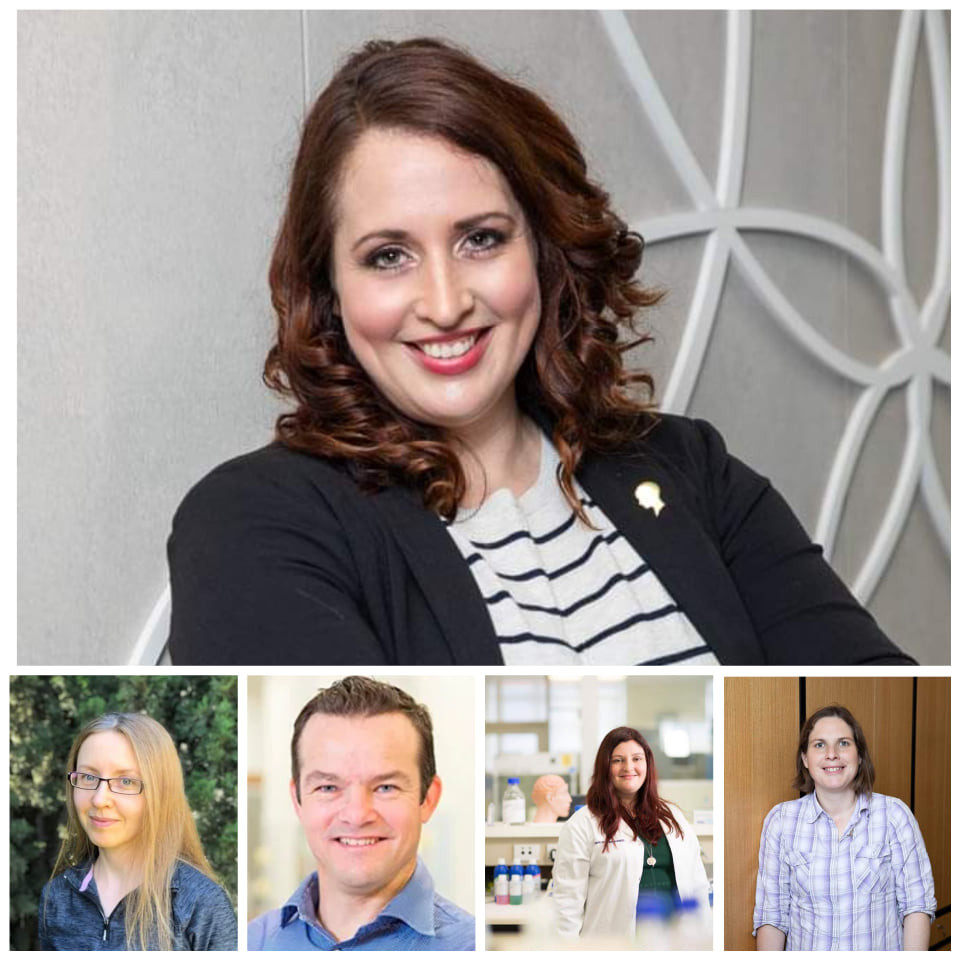 Assoc Prof Renee Turner
NRF Director of Neurosurgical Research, The University of Adelaide, Stroke and Parkinson's Research
Over past 12 months our team has translated approximately $100,000 in NRF seed funding into more than $3.2M funding (this includes small grants, large category 1 grants, and pharmaceutical funding).
Prof Stuart Pitson
NRF Chair of Brain Tumour Research, Centre for Cancer Biology, University of South Australia
The NRF provided $102,856 in seed funding across three laboratories (Pitson, Brown & Gomez) and this led to $3,269,079 in major federal grants.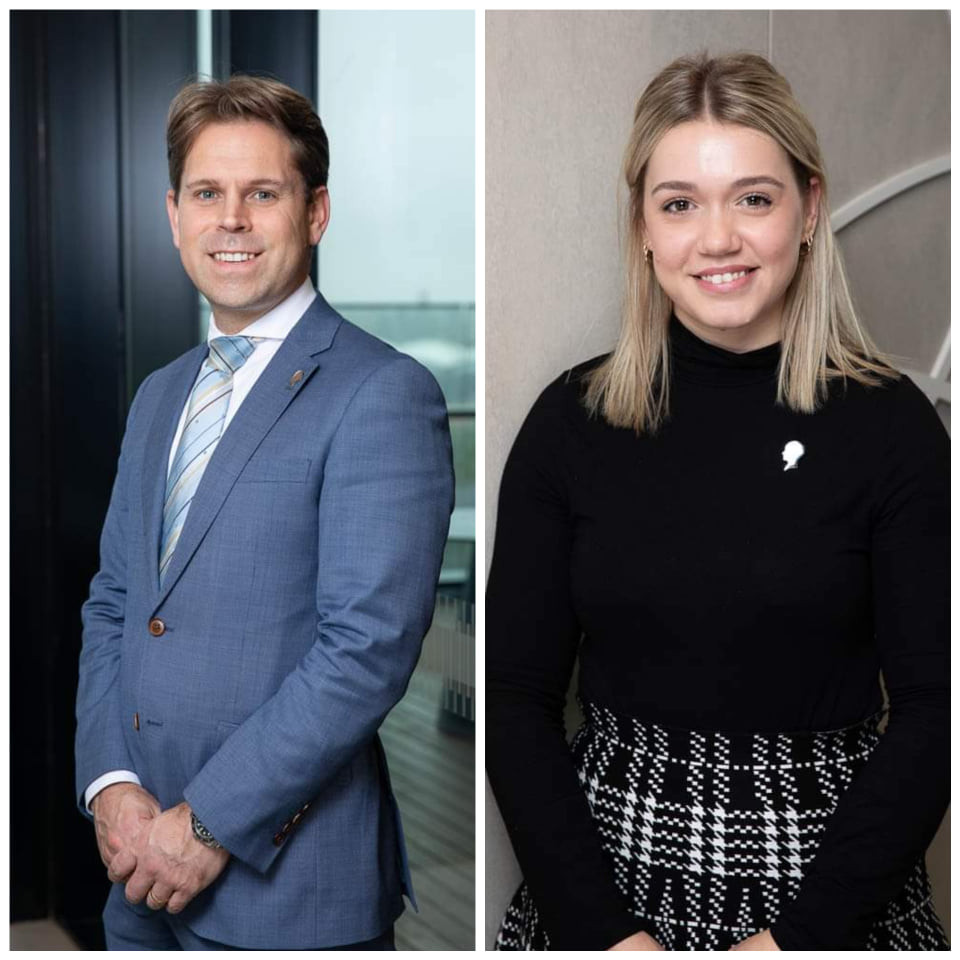 Dr Adam Wells
Abbie Simpson Clinical Fellow, Neurosurgery Research, Royal Adelaide Hospital
The NRF provided $216,360 for various projects including the Abbie Simpson Clinical fellowship grant for Research Officer Lola Kaukas, on top of this we have generated grant income of $3,740,170.