Merry Christmas
Thursday 13 September 2018
Merry Christmas from the NRF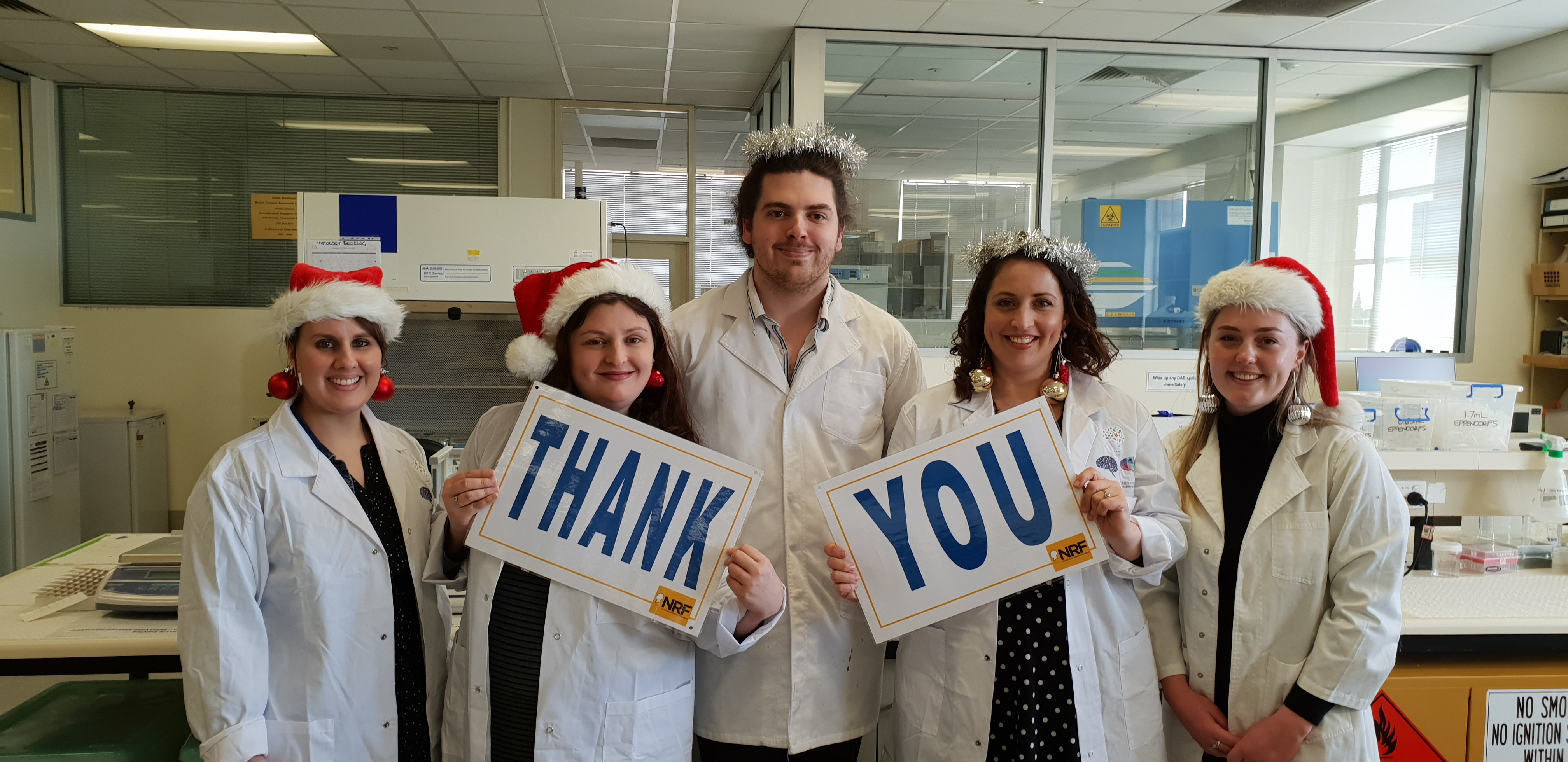 Your donation this Christmas will enable the NRF to continue to fund more research areas and research institutions within South Australia.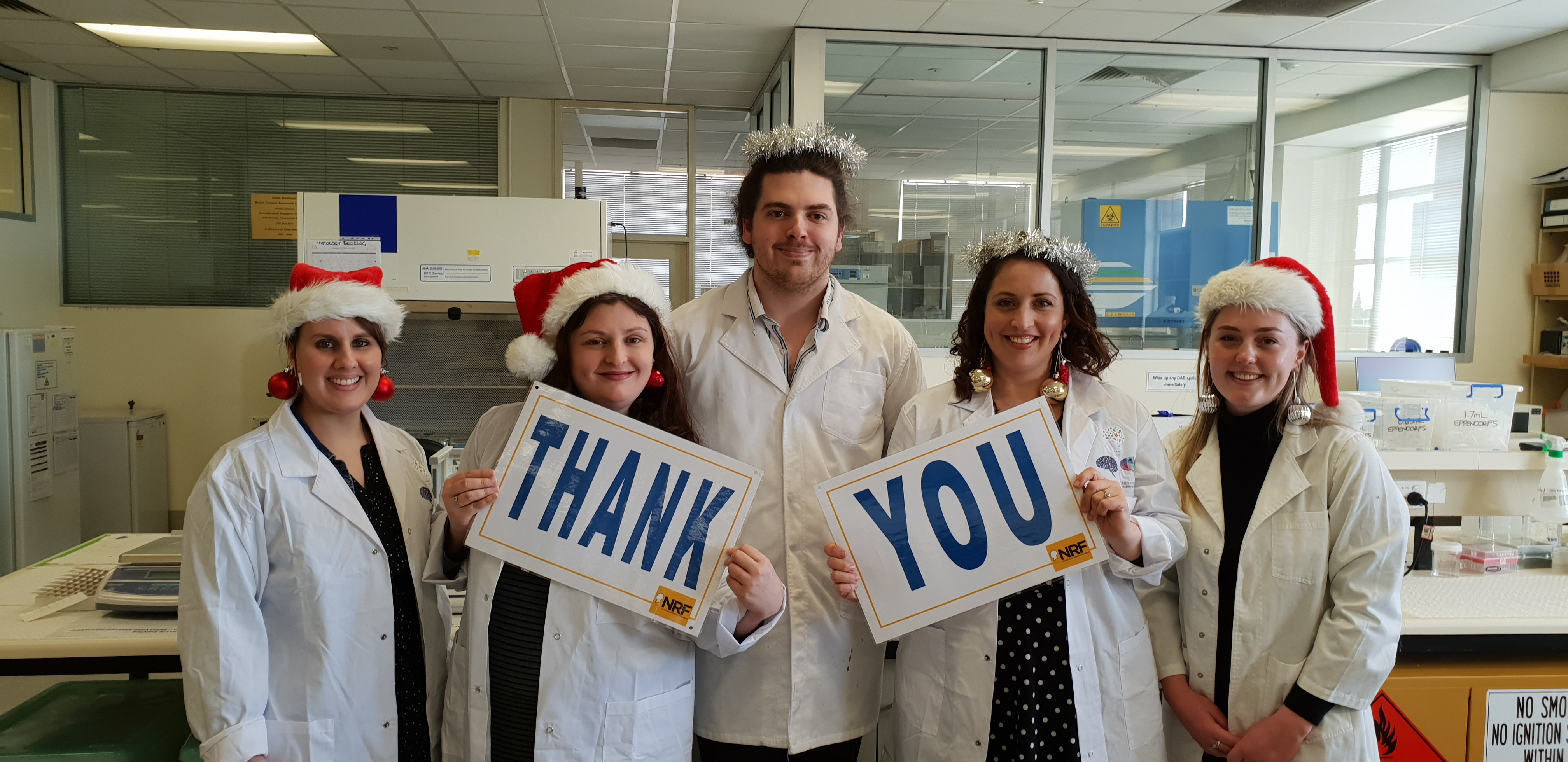 Your support ensures the NRF can channel dollars towards both research projects and vital equipment in the following areas:
Neurodegeneration particularly concussion and Parkinson's disease. Parkinson's Disease affects 1 in 350 Australians and, due to the ageing population, this prevalence is projected to more than double by the year 2030.
Spinal Cord & Traumatic Brain Injury (TBI) neuroinflammation & decompression. Stroke, a type of TBI affects approximately 17 million people worldwide each year. Of those who survive the episode itself, approximately 65% are left with a permanent disability.
Paediatric – TBI & childhood brain cancer. Brain tumours are the most common form of solid tumours among children. Brain cancer (or malignant brain tumours) kill more children in Australia than any other disease.
Brain Tumour Research – Glioblastoma, Medulloblastoma and the Brain tumour bank. Around 1700 people are diagnosed with brain cancer in Australia annually and approximately 1200 die from the disease every year.
Your support can make these priorities a reality.