Glioblastoma research the winner in national funding round
Thursday 17 December 2020
Glioblastoma research the winner in national funding round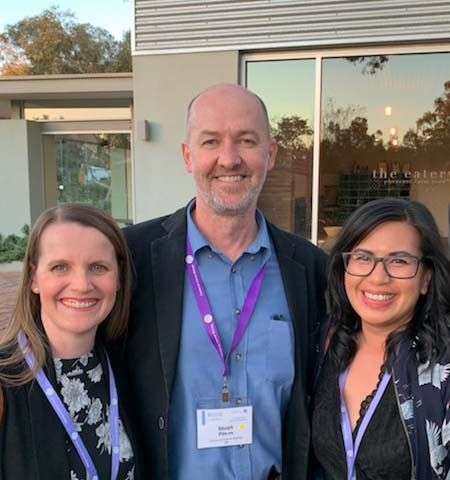 The Centre for Cancer Biology, and alliance between the University of South Australia and SA Pathology has been awarded $816,930 of National Health and Medical Research Council (NHMRC) funding for glioblastoma research.
The Molecular Signalling Laboratory at the Centre for Cancer Biology was awarded the NHMRC grant in December 2020 to continue their world-leading glioblastoma research. Glioblastoma is a fatal brain cancer which has not had any major breakthroughs in the past 30 years.
The NHMRC grant is a large extension of the work previously funded by the NeuroSurgical Research Foundation in 2019 for $30,000. The key investigators on that research were Briony Gliddon, Melissa Pitman, Melinda Tea and Stuart Pitson and the research was titled, 'Permeabilising the blood-brain barrier to anti-neoplastic drugs for brain tumour therapy'.
Professor Stuart Pitson, who is also the NRF Chair of Brain Tumour Research said, "Our grant is one of the 283 funded. Only the top 9.8% of applications were funded, so we are very pleased with this outcome so that we can continue with our vital glioblastoma research."
The Chief Investigators on this research are Stuart Pitson, Briony Gliddon and Melinda Tea and the grant title is "New approaches for glioblastoma therapy" and the funding is for a period of 3 years, from 2021 – 2023.
"The blood-brain barrier is a major impediment to the treatment of brain tumours because it prevents most anti-cancer drugs from entering the brain, and brain tumour, from the bloodstream.
"This funding examines new approaches to open the blood-brain barrier to allow the use of existing highly potent anti-cancer drugs as brain cancer therapies. Successful outcomes of this work could lead to substantial improvements in the outcomes for brain tumour patients," Prof Pitson said.
To find out more about the NRF's Brain Tumour research please visit: https://www.nrf.com.au/current-brain-tumour-research