Funding win to progress CAR-T Cell Therapy Research
Thursday 20 May 2021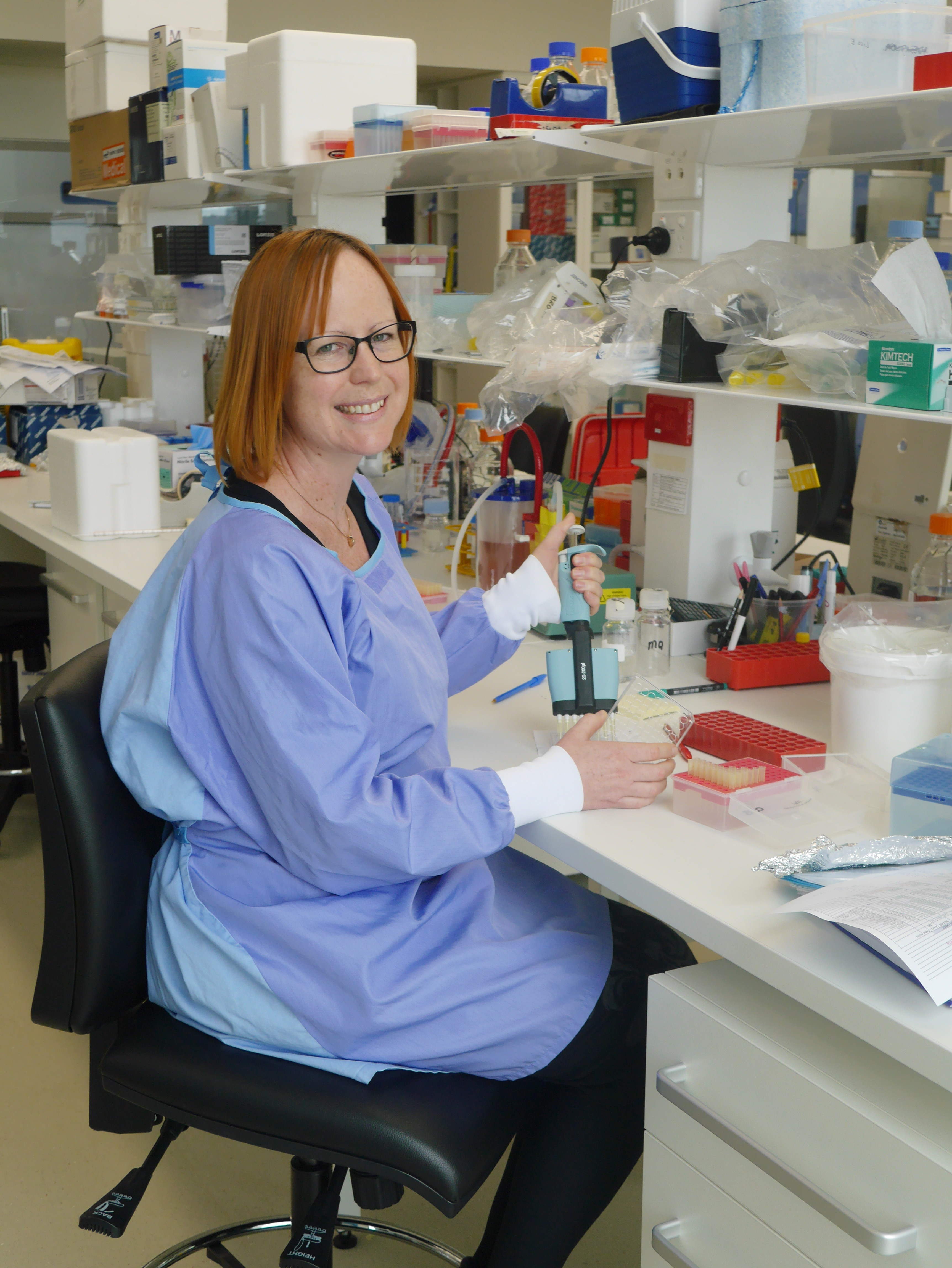 Dr Lisa Ebert, a Senior Research Fellow at the Centre for Cancer Biology (a partnership between
UniSA and SA Pathology), is focused on cancer immunotherapy: a new type of cancer treatment that
uses a patient's own immune system to fight their cancer. Such approaches are yielding exciting new
therapies for some cancer types. Sadly, however, these discoveries are yet to benefit patients with
primary brain tumours such as glioblastoma.
With the ongoing support of the NRF, Dr Ebert and her team are working to change this outlook, by
developing a new treatment for glioblastoma using CAR-T cells. This cutting edge approach involves
'super-charging' a patient's own immune cells to enable them to specifically destroy cancer cells. Dr
Ebert was recently awarded $360,000 in funding over 3 years from the Ray and Shirl Norman Cancer
Research Trust to investigate CAR-T therapy for brain cancer.
Dr Ebert will investigate the development of a novel CAR-T therapy for brain cancer (with fellow
researchers Michael Brown, Stuart Pitson and Guillermo Gomez). The NRF funded two project grants
in 2020 and 2019, which laid the groundwork for Dr Ebert to apply and win this new funding grant,
to continue this vital work for brain cancer patients and their families.
This new research project is titled: 'Development of new combination immunotherapies for
glioblastoma based on Chimeric Antigen Receptor (CAR)-T cell and Bispecific T cell Engager (BiTE)
technologies.'
Dr Ebert said, "We have recently developed a new CAR-T cell approach that we believe may be
effective for the treatment of glioblastoma. In our approach, CAR-T cells are produced that target a
specific molecule, which we have recently shown to be broadly expressed in patient glioblastoma
tumours, but not healthy brain tissue. "
We therefore believe that these specific molecule-targeting CAR-T cells should allow effective
targeted destruction of glioblastoma cells, leading to tumour shrinkage with minimal side effects,"
she said.
The team is perfectly positioned to translate this research to improved patient outcomes.
"The results obtained thus far support our continued development and testing of these specific
moleculetargeted-CAR-T cells in more advanced pre-clinical models, and eventually a Phase I clinical
trial in the setting of recurrent glioblastoma.
"This trial would be launched out of the Cancer Clinical Trials Unit at the Royal Adelaide Hospital
(where CI Brown is Director) and utilise the facilities and processes already in place for our current
CAR-T cell clinical trial in metastatic melanoma patients. Of note, our team is one of the few in
Australia with direct experience in CAR-T cell therapy, and we are playing a key role in helping to
bring this revolutionary technology to Australia," Dr Ebert said.