Cedric Bardy Interview
Thursday 09 September 2021
Associate Professor Cedric Bardy is the Director of The Laboratory for Human Neurophysiology, Genetics & Stem Cells, located at SAHMRI.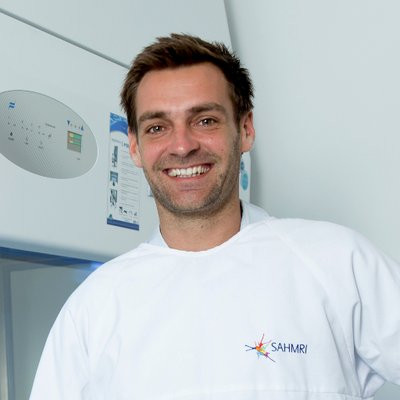 Associate Professor Cedric Bardy is the Director of The Laboratory for Human Neurophysiology, Genetics & Stem Cells, located at the South Australian Health and Medical Research Institute (SAHMRI) and affiliated with the College of Medicine and Public Health at Flinders University.
The Bardy Lab has established a platform in vitro to facilitate the discovery and validation of treatments for brain disorders. Their research is at the frontier of human cellular neuroscience research and translational applications that benefit global public health.
Recently, the NeuroSurgical Research Foundation awarded Cedric $44,248 for his brain tumour research titled, 'Predicting neurological side-effects of chemotherapies with human brain biopsy assays.'
Cedric said, "Cancer survival rates are the highest they have ever been (69% of all cancers), reflecting advances in early diagnoses and effective treatments (AIHW 2020). While this is a terrific achievement, a new challenge has emerged. One in three cancer survivors describes long-term side effects undermining their overall quality of life (Macmillan Cancer Support 2013).
"A significant debilitating side-effect reported is chemotherapy-induced cognitive impairment. Patients often experience diminished capacity in memory, processing speeds, attention, executive function, and reduced mental health. Therefore, our project aims to investigate the underlying neurotoxic side-effects of chemotherapies pre-clinically with innovative human brain tissue models."
He grew up in the South of France before moving to Australia to obtain a PhD in Medicine from the University of Sydney (2008). He pursued his postdoctoral training in Neuroscience in the laboratory of Prof. Pierre-Marie Lledo at the Pasteur Institute in Paris (2008-2010). He then received the prestigious Marie Curie International Fellowship to continue his research in California at the Salk Institute in California under the mentorship of Prof. Fred Gage (2011-2016).
At the end of 2016, he was recruited back to Australia by SAHMRI and Flinders University, where he established a new research program aiming to improve pre-clinical translation in neurology. In January 2021, he was promoted to Associate Professor by Flinders University. He currently leads the Laboratory for Human Neurophysiology and Genetics located at SAHMRI.
Cedric has contributed to pioneering the development of iPSC models to study brain disorders. In particular, he is the inventor of BrainPhys, a neuronal medium broadly used to culture and mature human neurons in vitro, and he co-authored the first iPSC paper of Alzheimer's published in Nature.