Brain Tumour Research SA launched today on World Glioblastoma Day
Thursday 22 July 2021
Today, July 22, 2021, is World Glioblastoma Awareness Day. On this day, we are proud to announce the launch of the newly created Brain Tumour Research SA (BTRSA).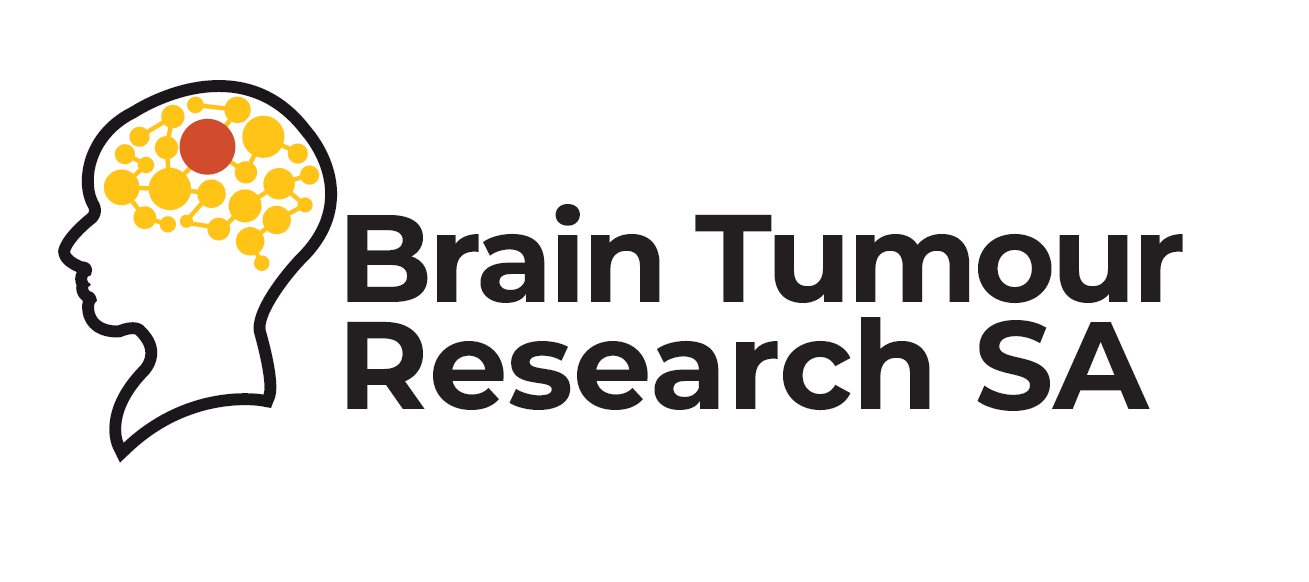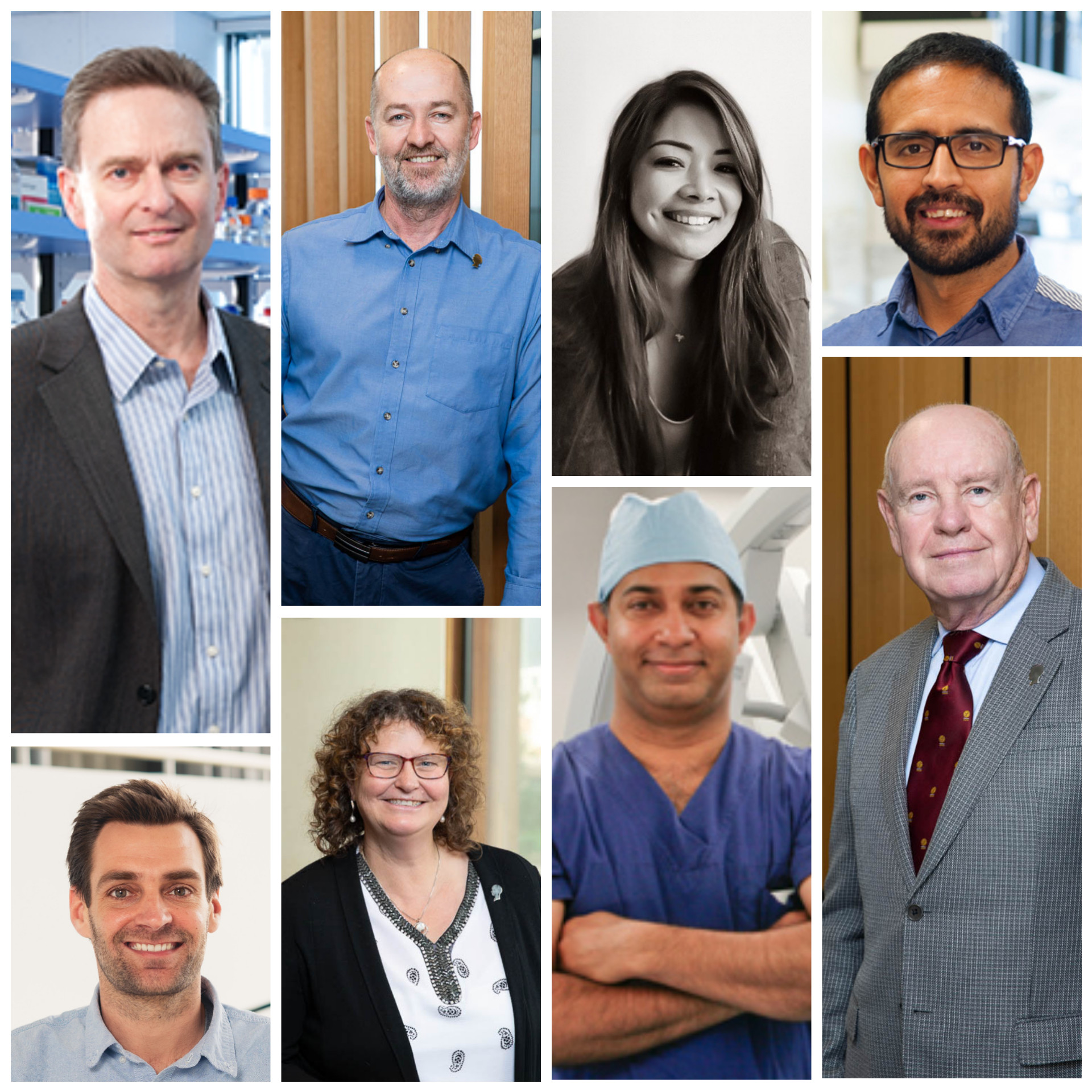 On this day, we are proud to announce the launch of the newly created Brain Tumour Research SA (BTRSA).
The objective of BTRSA is to foster research into the cause, diagnosis, prevention, and treatment of brain tumours. BTRSA is a collaboration of brain tumour researchers and clinicians across South Australia, in partnership with the NeuroSurgical Research Foundation (NRF).
The NRF has a long history of funding innovative brain tumour research in SA and was established by leading neurosurgeons Prof TAR (Jim) Dinning and Prof Donald Simpson in 1963. The NRF is part of the Australian Brain Cancer Mission, which provides $133 million in supporting research into brain cancer treatments. The Mission aims to double the survival rate of Australians living with brain cancer over the next 10 years. NRF researchers have already benefited from Federal funding grants as a result of these collaborations.
Prof Stuart Pitson is the inaugural Chair of BTRSA, the current NRF Chair of Brain Tumour Research, and Head of the Molecular Therapeutics Laboratory at the Centre for Cancer Biology, University of South Australia and SA Pathology. He said the key driver behind the creation of the research group as to bring brain tumour researchers and clinicians together in a unified push to improve the outcomes for brain tumour patients in South Australia.
"The mission of BTRSA is to further increase capacity in brain tumour research in SA, to enhance collaboration between researchers and clinicians in the space, attract major national brain tumour research funding, and to raise public awareness of the need for research into these insidious diseases.
"We know that brain cancer is the biggest killer of Australians aged under 40 years – in fact, it kills more young Australians than any other disease. Approximately 2000 Australians develop brain cancer every year. Over the last 30 years, the number of people surviving other types of cancers has steadily improved. However, the survival rate for brain cancer is still low, at 22%," he said.
BTRSA is being driven by leading brain tumour researchers, neurosurgeons, medical oncologists and NRF staff. The Inaugural Brain Tumour Research SA Committee is comprised of: Assoc Prof Cedric Bardy, Prof Michael Brown, Dr Xenia Doorenbosch, Dr Guillermo Gomez, Dr Glenn McCulloch (NRF President), Prof Stuart Pitson (Chair), Dr Santosh Poonnoose and Ms Ginta Orchard (ex officio position as Secretary and Treasurer).
Donate now to Brain Tumour Research SA!
Patient Stories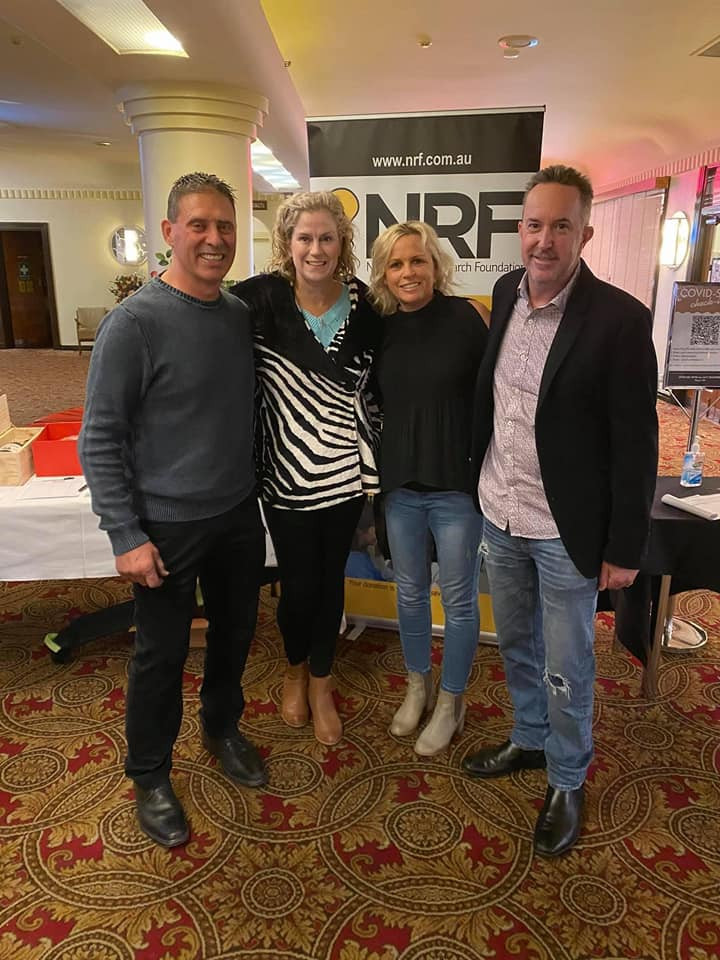 Two families who know the terrible impact of glioblastoma are Liz and Peter Cutting and Kylie and Peter Verhagen.
Both Peter's have glioblastoma brain tumours and met through an NRF article which appeared in The Advertiser in 2020 and have become firm friends. In a twist of fate, both men were diagnosed within the same few days.
Recently, the Cutting and Verhagen families joined forces to fundraise for NRF brain tumour research, by hosting a film fundraiser at the Capri Theatre in Goodwood, raising over $6,800.
Kylie said she felt incredibly lucky to have met another couple going through the same situation and facing the same diagnosis and that they had found a lot of comfort and friendship. They also shared information about research and treatments, and the two Pete's both see the same nutritionist, Irene Schonberg from Eat Right For Life, who helps to keep their immune systems functioning well.
Kylie said, "The treatments haven't changed much for a long time, and they haven't found anything to break the blood brain barrier to get drugs into the tumour. The standard treatment is not always enough because there are many types of brain tumours that all react differently.
"We have been lucky so far – Pete went on another medication – Avastin – it only works for a few months – he was given 14 months to live and now he is at 16 months – so we are very lucky in that regard. His tumour has shrunk, and it is stable. But despite this success, people are not aware of how bad it is, it is a terminal illness, and you always have to remember that and that is why we are fundraising for brain tumour research," Kylie said.
Donate now to Brain Tumour Research SA!