NRF Team Neuro raises $27,130 in DIY City to Bay 2021
Thursday 16 December 2021
NRF Team Neuro raises $27,130 in DIY City to Bay 2021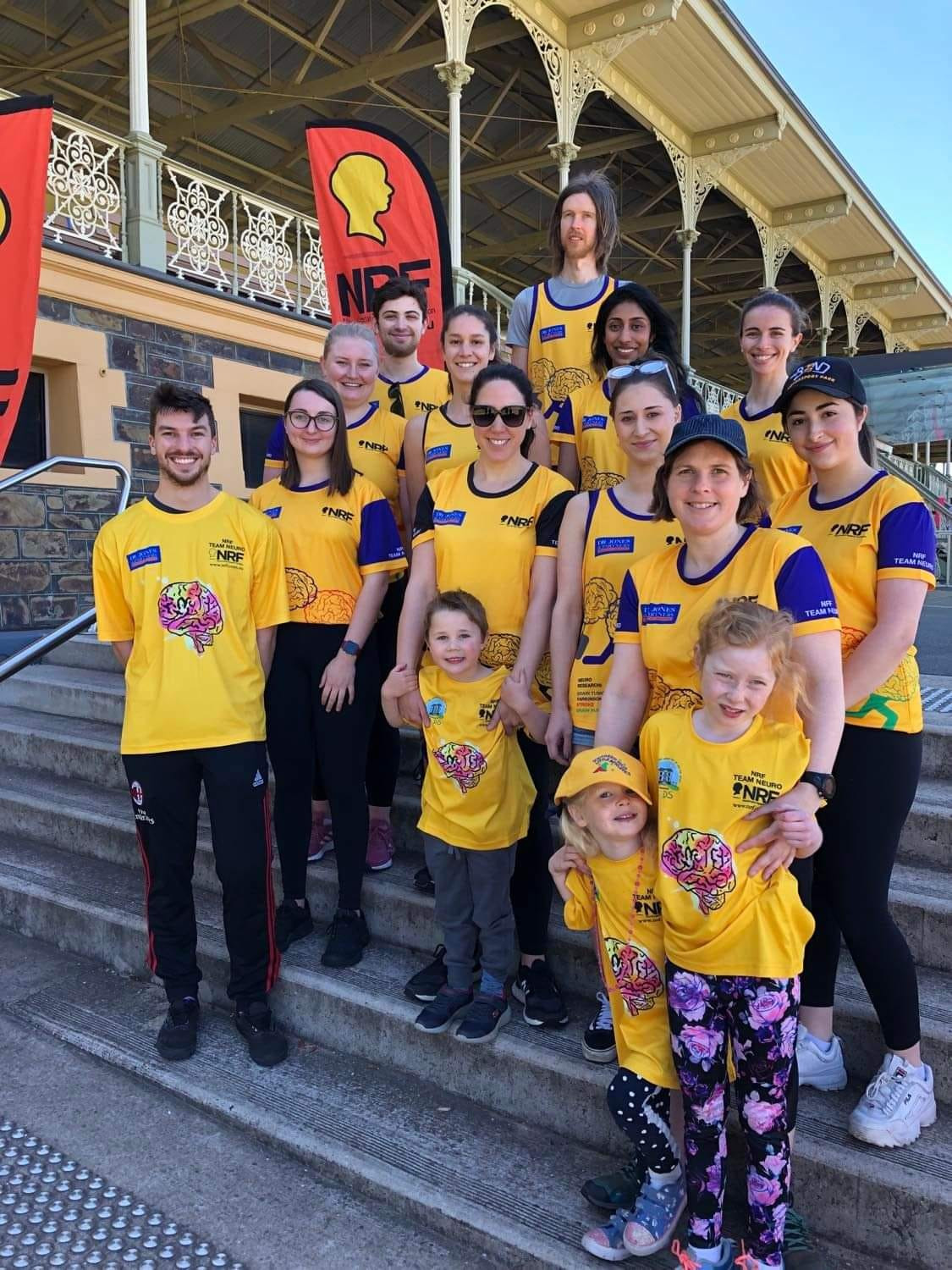 The NeuroSurgical Research Foundation is very proud to announce that our dedicated fundraisers have raised an incredible $27,130 for neurosurgical research in the DIY City to Bay.
This year, due to COVID-19 restrictions, the physical City to Bay Fun Run was cancelled.
NRF Executive Officer Ginta Orchard said, "While the event was cancelled, our motivation was not! Our fundraisers adapted quickly and came up with their own events to raise funds, there were many individual and group walks and runs held in and around Adelaide.
"Many fundraisers were held as a way to remember loved ones lost to diseases such as brain cancer, childhood brain swelling, and traumatic brain injury.
"A highlight this year was Tyler Fuller, a survivor of a traumatic brain injury, running with neurosurgeons from Flinders Medical Centre where he was treated. His story was also featured on the Channel 7 news, 'Ray of Sunshine' segment.
"We are amazed that our fundraisers have managed to reach the same amount of money as we would at a usual physical fun run event, and that 100% of all donations and fundraising goes directly to innovative new research.
"Thank you to everyone who walked, ran and fundraised – without you we could not fund innovative, new neurosurgical research," she said.
https://citybay21.grassrootz.com/nrf