Be a Neuroscientist for a day!
Wednesday 08 February 2017
Raise $1000 for the NRF and become a Neuroscientist for a day! Details inside.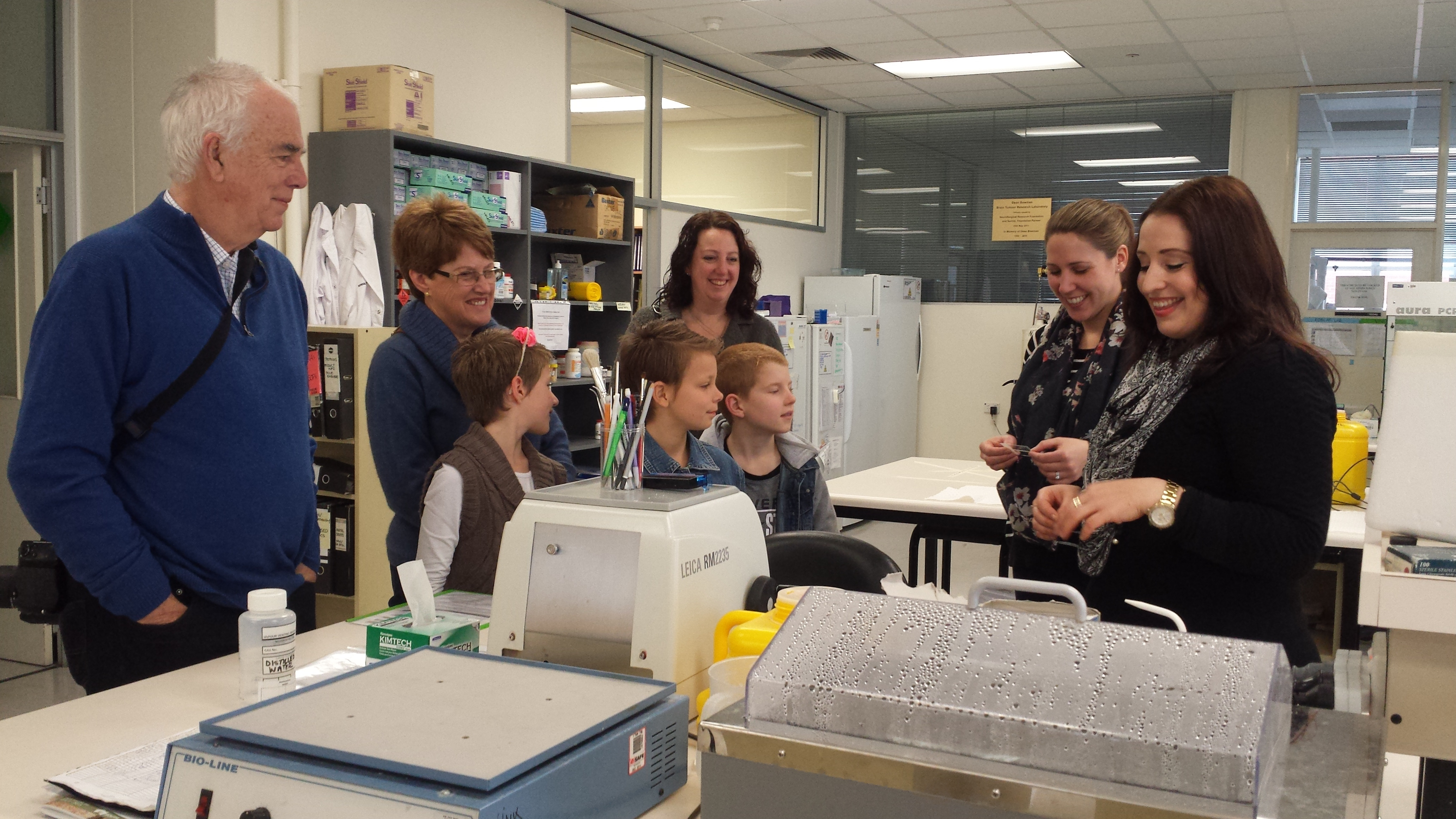 Raise $1000 for the NRF to experience what it's like to work in a Lab!
If you raise $1,000 for the NeuroSurgical Research Foundation, then you and three friends can come along and be part of the Translational Neuropathology Lab at the University of Adelaide for half a day. This laboratory experience includes laboratory tours, hands-on laboratory activities, anatomy museum tour, and much more. Children will get to take away a framed brain image that they have created themselves!
Just register a fundraising page with the NRF here to get started. This experience is open to all school-aged children.
For fundraising ideas or further information, please email Ginta Orchard ginta.orchard@nrf.com.au.
EVENT DETAILS
Date and time: Tuesday 1 August 201710:00AM
Location: Frome Road, Medical School South, University of Adelaide, Adelaide SA 5000
Entry fee: Just raise $1000 for the NRF, and you and three friends can join in the fun at the Translational Neuropathology Laboratory!